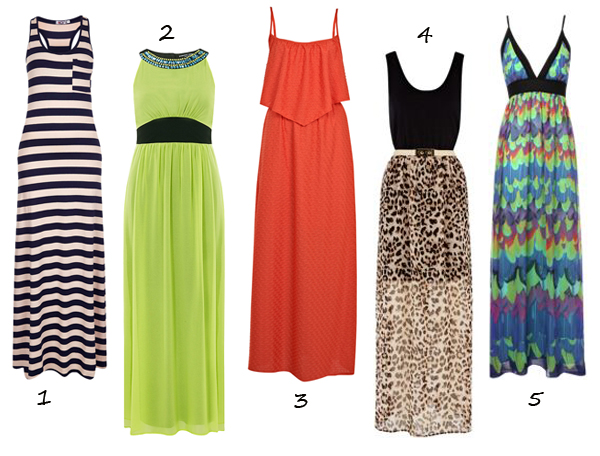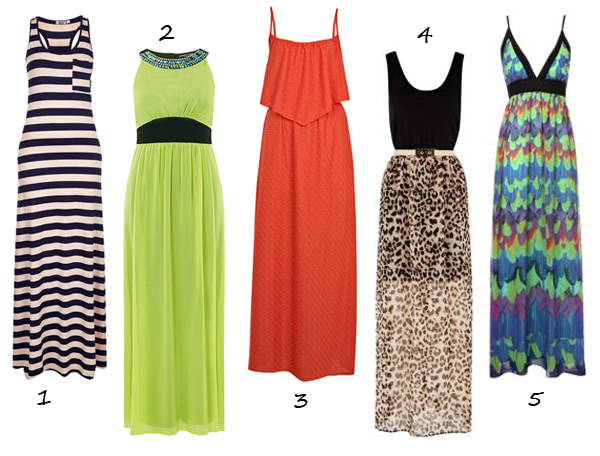 God bless maxi dresses; they're the best of all worlds and we can't get enough of them. They allow us to stay cool and look cool at the same time, and they're super figure-flattering! Who wouldn't look good in a billowing floaty maxi dress?
Best of all, they're so easy to style – team them with casual pair of sandals for daytime summer fun, or a bold pair of wedges for sipping evening cocktails at the hotel bar while on holiday. And if it gets a little chilly, just add a fierce leather or effortless denim jacket and you're good to go!
Here are five of our ultimate favourite summer maxi dresses – all at the very purse-friendly price of £50 or under!
1. Wal G stripe maxi dress: Stripes can take you from autumn/winter to spring/summer rather effortlessly, and this particular striped dress would look great with this summer's hottest accessories!
2. Dorothy Perkins lime embellished maxi dress: The perfect colour to offset a tan, with just the right amount of embellishment to wear to a glam summer event!
3. Miss Selfridge cape texture maxi dress: If you want a maxi with a bit of definition, this is the one for you. Great for those not as gifted in the curve department as it creates the perfect illusion. Plus the colour screams summer!
4. Oasis animal print maxi: Roberto Cavalli will tell you that leopard print never goes out of fashion, and we're quite glad because this 2 in 1 dress from Oasis is something we want to wear season after season.
5. Jane Norman feather print maxi dress Bright colours, tropical prints and a plunging neckline to showcase your sexy summer tan. This is what summer maxis are all about!