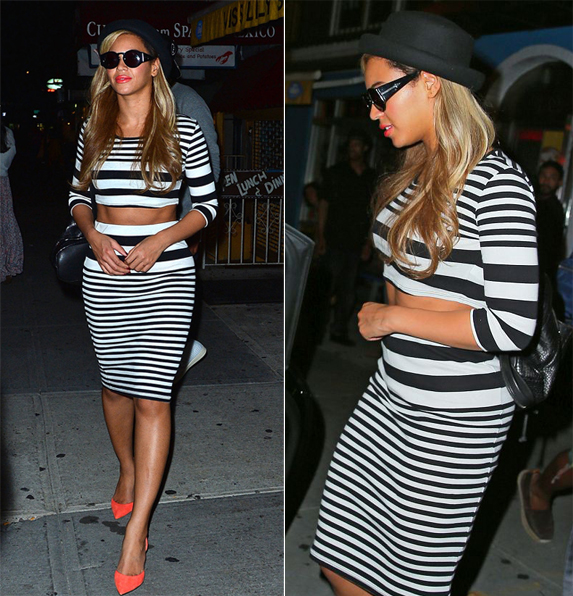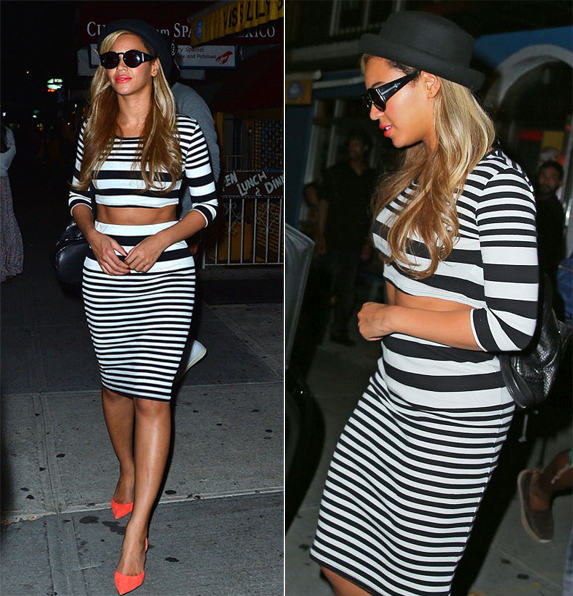 Kanye West may have been the birthday boy, and topics of conversation probably revolved around his very pregnant girlfriend Kim Kardashian and her very looming due date, but it was Beyonce who commanded all the sartorial attention. This doesn't really surprise us though; does it surprise you?
Mrs Carter rocked up to Yeezy's birthday party in New York showing off her ridiculously toned tummy in an eye-catching striped Topshop outfit, but we were more excited by what was at the back. And no, we don't mean her booty!
Queen Bea was modelling, nay – rocking, the black croc Kurt Geiger London Dash rucksack. We've been a bit unsure about the whole backpack trend we won't lie, after all the back-to-school look doesn't work for everyone, but B has definitely swayed our vote; so much so that we now want one for ourselves! And at only £180, we just might make this back candy dream a reality!
[Image 1] [Image 2 c/o Splash]