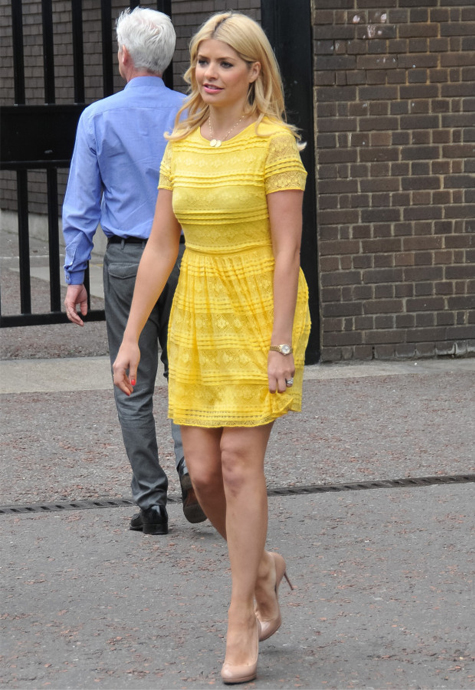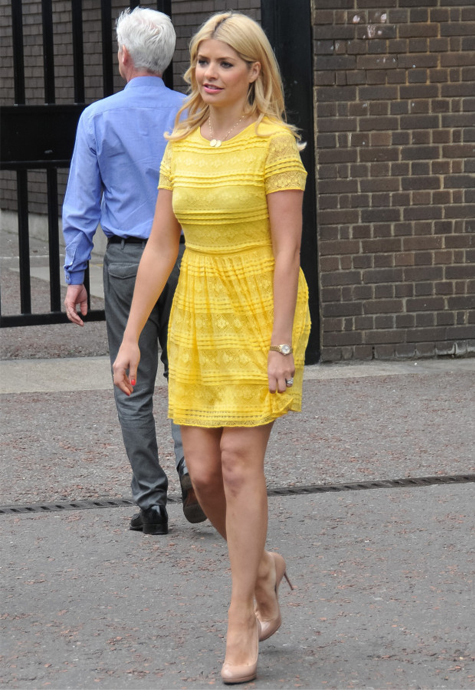 Kate Middleton, Beyonce, Alexa Chung – what do all of these ladies have in common? Great hair? Enviable wardrobes? Big bank balances? Perhaps, but we are talking about their shared love of the Great British high street.
Holly Willoughby is another style maven with a penchant for the high street – in particular Oasis! Holly was spotted on This Morning wearing a gorgeous turquoise lace dress from the popular high street store last week; and she loved it so much that she wore it again in a totally new (but just as gorgeous!) colour.
She looked hot on both occasions, but we're definitely swaying towards the yellow one she wore on Monday – is it because it reminds us of the sun that we love and miss so much? Probably!
The dress also comes in navy blue – who wants to bet that she will crack that one out during the autumn? Click here to get Holly's high street look for yourself!