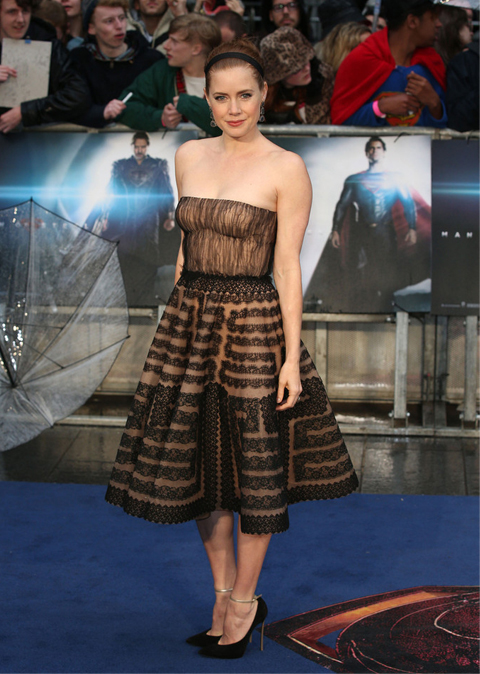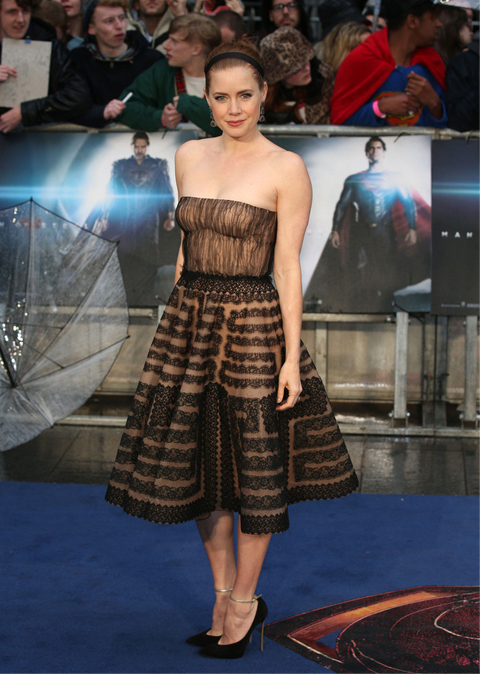 The highly anticipated new Superman film Man of Steel officially opens in UK cinemas today, and to celebrate, we thought we'd pay homage to one of its stars at the Leicester Square red carpet premiere.
Luckily for us we didn't have to look further than Lois Lane herself, as actress Amy Adams looked incredible in her Valentino Couture dress! The designer once again pulled a knock-out outfit out the bag!
The tones of the dress complemented Amy's porcelain skin and brunette locks perfectly, and her lack of accessories and swept back hair ensured that all attention was on Valentino's masterpiece. And what a trooper for standing out in the cold rain to pose for the photographers without a jacket.
We will be heading to the cinema tonight to watch the film drool over Henry Cavill, but we don't think the boys will have anything bad to say about the leading lady either… what a babe!