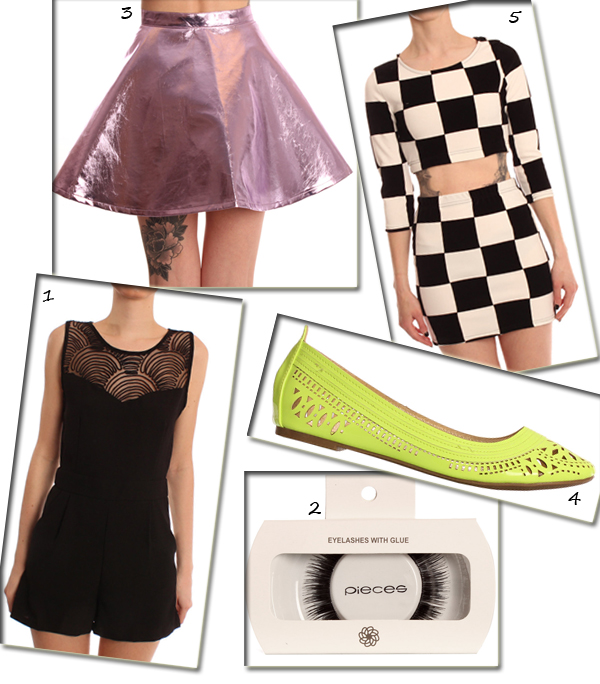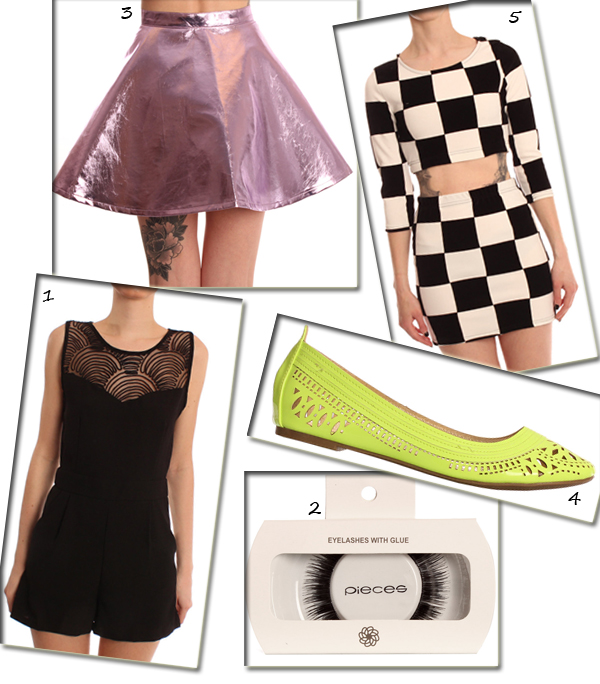 We were looking for a bright coloured pair of flats on Ark this morning, and one click turned to another and before we knew it we had a whole wishlist on our hands. Dangerous stuff, this online shopping business. Luckily the prices on Ark.co.uk are far from dangerous, so we don't feel as bad for getting tempted by the wonderful products on offer.
And don't think it's just us girls that can do a whole lot of shopping on www.ark.co.uk; the boys can have a field day on the website too as there are tons of brands that will tempt them to part with their credit cards. There's men's Superdry, Religion Clothing, Pretty Green by Liam Gallagher and Fred Perry among others, so make sure you send the bf a cheeky link for him to peruse on his lunch hour. You never know, you might get a present out of it as a thank you gesture.
Here are five items that we are currently lusting after; can you blame us?
1. Hearts & Bows Black Janks Playsuit – Forget the LBD, it's all about the LBP, the little black playsuit. This is both the 'safe' black option, and the daring option all rolled into one. Winner!
2. Ark Black Wispy False Eye Lashes – When eyeliner and mascara just isn't enough, look no further than a pair of false eyelashes; these falsies as cheap as they are attention-grabbing. Stock up – you never know when you'll need an instant injection of glamour!
3. Ark Pink Orla Leather Look Foil Skater Skirt – Loved the Carrie Bradshaw tutu skirt? Well this is the 2013 update, and we want it in our wardrobes right now! Go casual with a slogan tee or go glam with a sparkly bralet, this hard-working skirt is perfect for all occasions!
4. Ark Neon Yellow Jess Laser Cut Pump – Ah, bright pumps; the very things we went onto the Ark website for in the first place. Just what we are looking for in terms of a statement summer flat!
5. Ark White & Black Jolene Checked Top & Skirt Set – Now where have we seen monochrome check print before, hm? Sure Louis Vuitton is the original, but this top and skirt set will work perfectly for fashionistas on a budget.