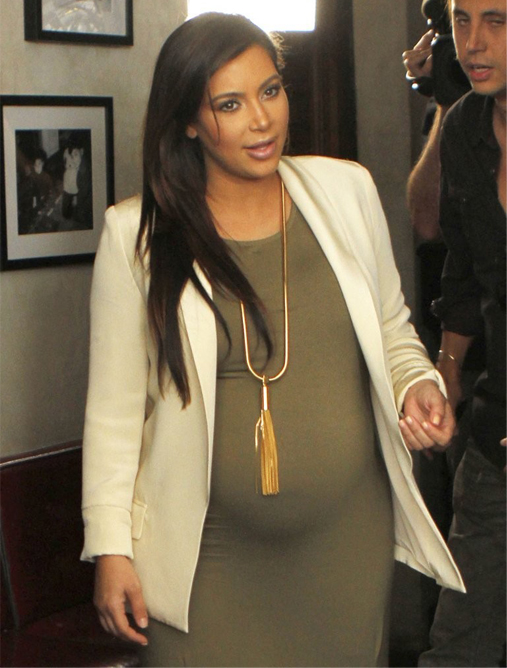 Well, we're writing this a little earlier than we anticipated (five weeks to be exact), but nevertheless, we'd like to wish a huge congratulations to Kim Kardashian and Kanye West on the birth of their bouncing baby girl. Congrats, guys!
Kim was rushed to Cedars Cinasi Hospital in Los Angeles on Friday evening after feeling "a little off", and gave birth to a little girl around 1:30 am on Saturday, who weighed  in at just under five pounds.
"I can not even begin 2describe the miracle that is now apart of our family [sic]," Kim's younger sister Khloe Kardashian tweeted. "Mommy/baby are healthy &resting. We appreciate all of the love.
"More info will come when the time is right! Thank you all for understanding! We love you all dearly! Overwhelmed with love right now ?"
The baby reportedly has dark hair and looks like Kim, but we'll get more info, including the highly-anticipated name (will it start with a K? Won't it start with a K?) in due course.
Congrats again!