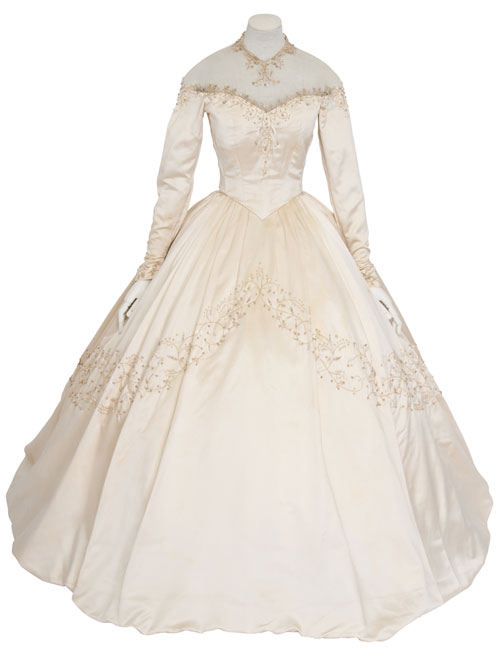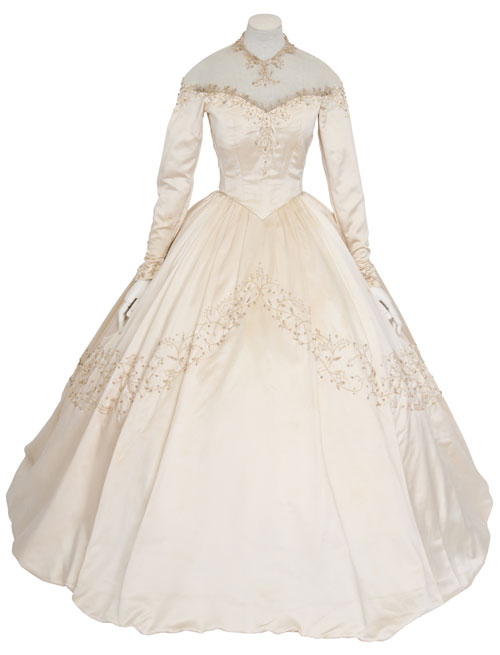 Granted she accumulated a few wedding dresses over the years, but the late Elizabeth Taylor's first bridal gown has to be one of the most important, surely?
Hence why we're not surprised to learn it went under the hammer at a Christie's auction and ended up selling twice its asking price! £121,875 to be exact! Elizabeth wore it she married Conrad 'Nicky' Hilton Jr back in 1950.
"The dress is inextricably tied to the golden age of Hollywood, as well as to the extraordinary life and career of the star who wore it," said Christie's director Nicolette Tomkinson. "Since it was unveiled, it has attained global appreciation, resulting in competitive bidding for it today."
The white satin dress – with a 20 inch corset waist (!) – was designed by Helen Rose, and reportedly took 15 seamstresses up to three months to complete.
We hope it's gone to a good home!
[Telegraph]