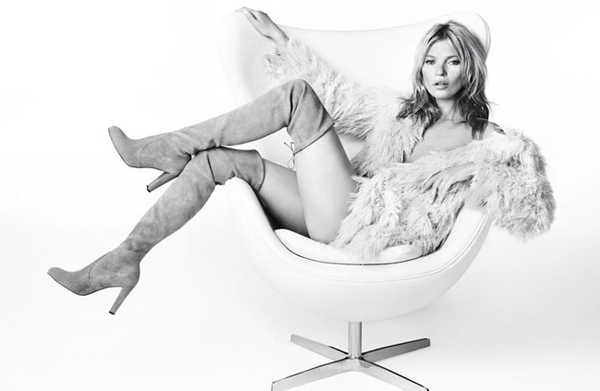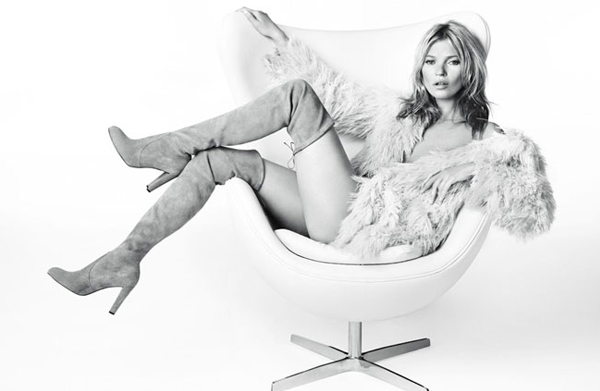 Two Kate Moss ad campaigns in just as many days? Result!
Yesterday we showed you a brunette Kate Moss pose nude for Versace's autumn/winter 2013 ad campaign, with nothing but some strategically placed bags to cover her modesty, and today's it's time to check out her latest ad for Stuart Weitzman. Oh and she's back to being blonde again!
Mossy was shot by none other than Mario Testino, and is rocking a seriously oversized coat, some thigh-high boots and not much else for the picture above, and is showing off her enviable stems in equally high boots in the rest of the images too. We see a bit of a theme here!
"The look is all about miniskirts and big furry coats, lots of texture," Kate told WWD about her latest Stuart Weitzman ad.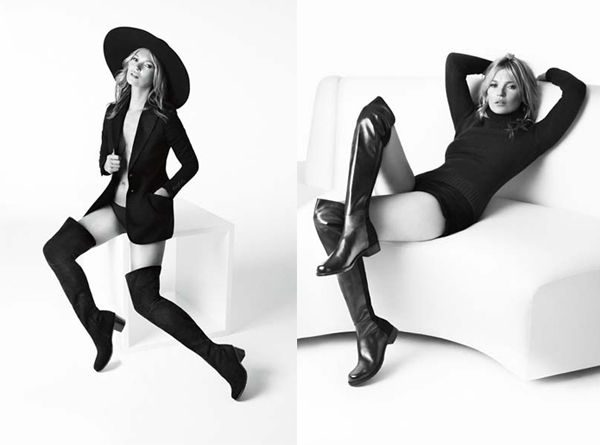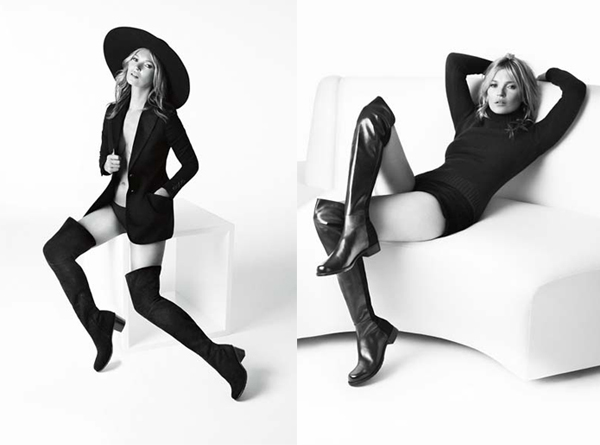 We'll see these ads break in the August fashion glossies, but we'll also have a video to look forward to as well. And rumour has it, it features Kate Moss strutting fiercely and purposefully to the tune of These Boots are Made for Walking. What else?