Last Updated on 3rd July 2013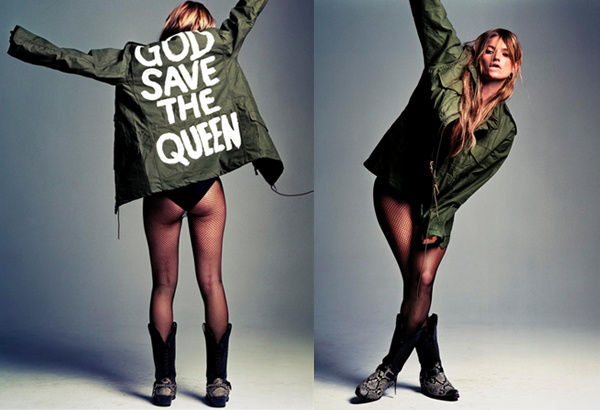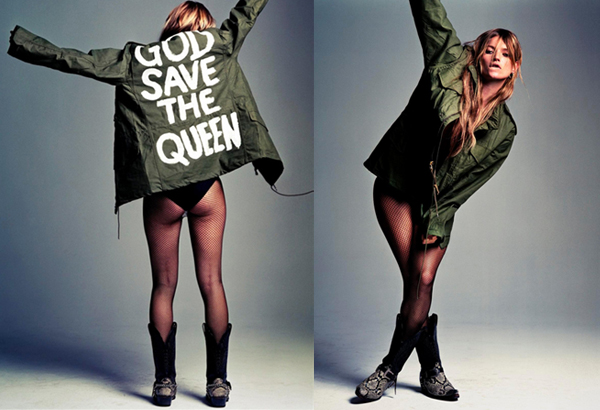 Erm, the title is sort of right. Kate Moss will indeed be going under the hammer in September – or more accurately, pieces inspired by her! Christie's will be selling an assortment of artwork ranging from photographs to paintings to sculptures inspired by our Croydon super, in a mammoth auction curated by Gert Elfering.
Some of the pieces up for grabs include a 1992 picture of a nude Mossy lying on a couch by Mario Sorrenti which is valued at £30,000 to £50,000, a 2002 image by Craig McDean in a "God Save the Queen" jacket with a £40,000 – £60,000 estimated value, and a naked 18-carat gold sculpture by Nick Knight. So some interesting pieces, basically!
"I am pleased to be working with Christie's once again, on this occasion to celebrate the living icon Kate Moss," Gert Elfering said.
"She is the subject and inspiration for this collection, but the importance of the present works is in her collaboration with the internationally renowned artists who created them.
"Kate is the ultimate modern muse and we will be seeing her images in major museums and private collections for years to come. There is so much you can learn from Kate – how you should always remain true to yourself, develop your own style, and emphasise your individuality."
Here, here! If you want to see the pieces for yourselves but don't want to fork out shedloads of money, then you're in luck as the collection will be going on display in London from September 21st til September 24th before the auction starts on September 25th. Everyone's a winner!