Last Updated on 4th July 2013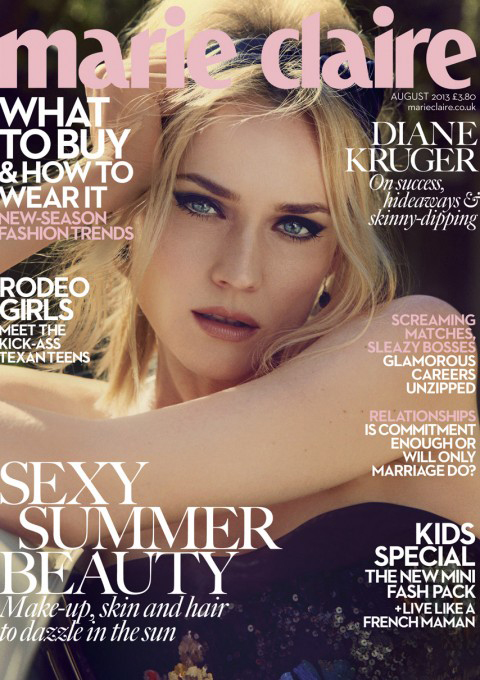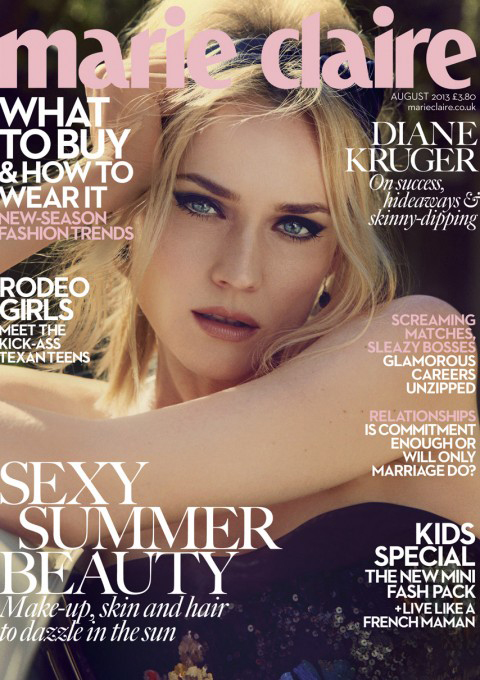 Looking slightly reminiscent of Kate Moss on one of her many Vogue covers, Marie Claire UK's August cover star is none other than the gorgeous Diane Kruger.
You know you're onto a winner as far as pics, the interview and magazine sales are concerned when you have Diane Kruger on board. As usual, the extremely photogenic actress is looking stunning in each and every pic, and her interview is as insightful as it is candid.
Diane spoke to the mag about boyfriend Joshua Jackson, as well as film, fame, and fashion. And of course Diane, who is practically BFFs with Karl Lagerfeld and is omnipresent on a Chanel FROW, also divulged about her relationship with the iconic French fashion House…
"I started modelling for them when I was 15," she said. "I know everyone there on a first-name basis. They were the first ones to send me clothes when I started out as an actress. And loyalty is so rare in our business that it make sense to be supportive. It's not always about money.
"You can be as cynical as you want about filmmaking or fashion but at the end of the day fashion makes people dream, it makes women look beautiful, and it can be a wonderful creative outlet."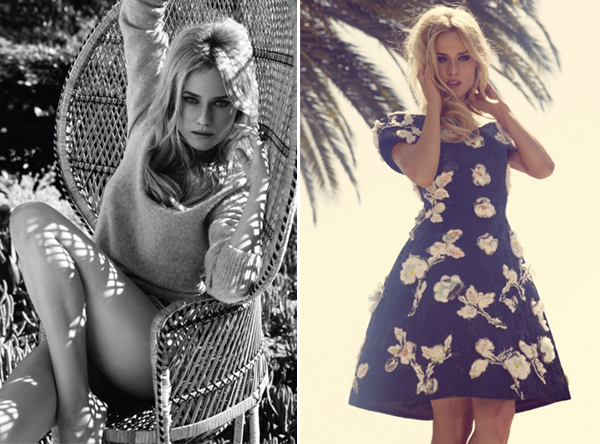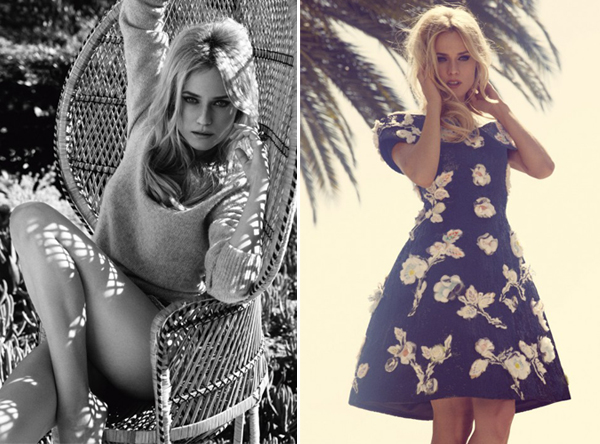 She speaks the truth, does our Diane. And doesn't she look incredible in her pics? Marie Claire UK's August issue is out from today, so go down to your nearest newsagent right now, or just head to the website to find out how you can download the digital edition for your iPad or other tablet.