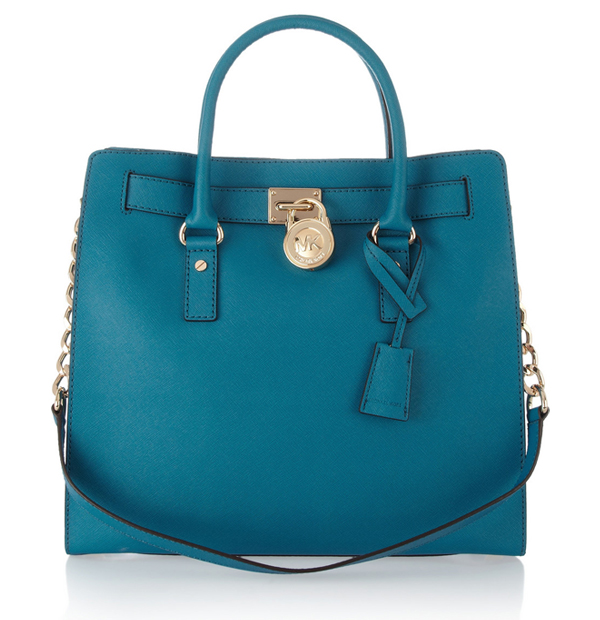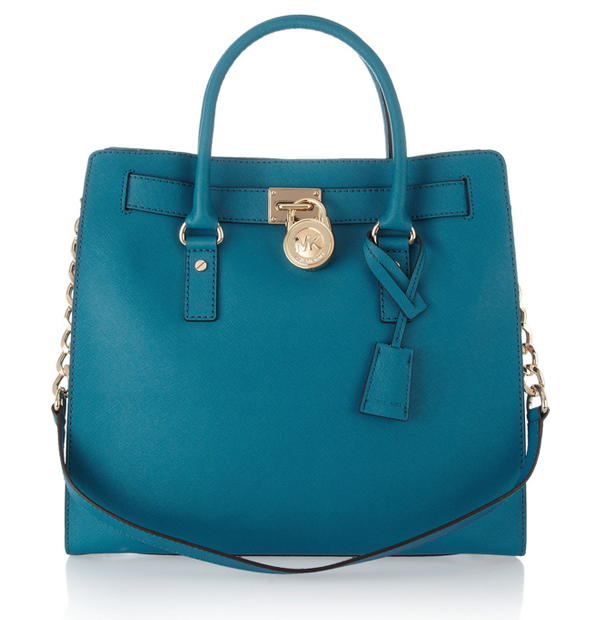 We all love a good bag, right? We don't know about you guys, but we think toting a dreamy designer bag instantly makes you feel just that little bit more special. Knowing you're the proud owner of a classic, expensive, luscious bag that you know friends and passing shoppers are secretly lusting after makes it feel all the more awesome!
Check out today's lunchtime buy; the Hamilton large textured-leather tote bag by none other than the fashion legend that is Mr Michael Kors.
The design is a bright reworking of the label's classic 'Hamilton' style and features the operating gold designer-stamped padlock that releases the top strap, allowing easy access to the pocketed interior.
Made from azure textured-leather, the beautiful blue Mediterranean sea hued bag also possesses two top handles with a chain-trimmed shoulder strap, an internal pouch and zip-fastening pockets, is fully lined in champagne designer-stamped canvas, and has a handy magnetic snap fastening at the top. Phew!
Suitable to superbly show off at any engagement, this bag is as functional as it is fabulous. You're sure to have style in the bag this lunchtime with this beautiful buy!
Hamilton large textured-leather tote by Michael Kors, £310, www.net-a-porter.com