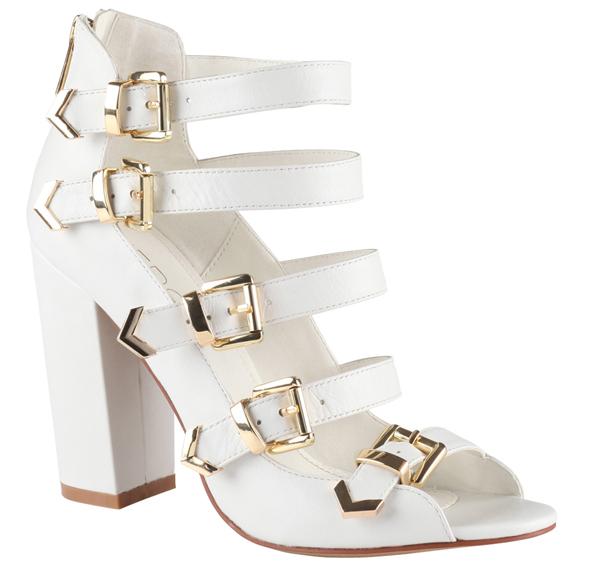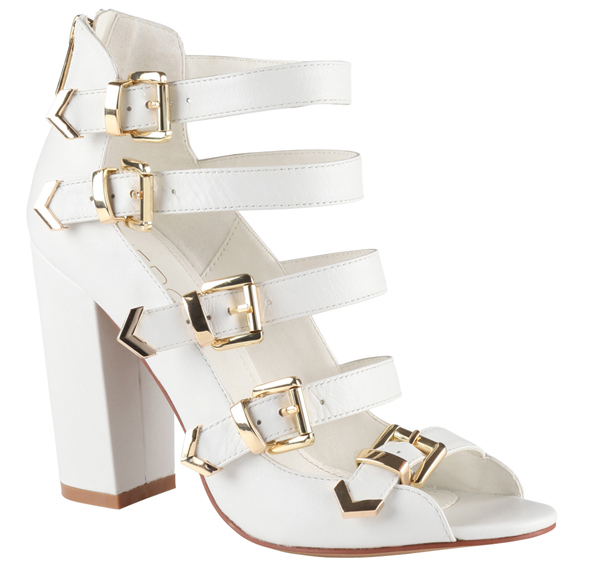 Date night with the girls. You have the dress, you have the jacket, you even have the bag… the one thing you're missing is shoes! Panic!
No need to find yourself in a fashion fiasco girls, because our good friends at Aldo are always here to save the day! We think these rather fabulous Rosetta high-heeled sandals will do just the trick, and are ideal for showcasing your super sense of style come day or night.
These sandals feature an original on-trend crisp-white hue and multi-strap detail with five gold metallic buckle closures. The fashionable high squared heel, along with the white colour, gives a real retro feel to those who wish to embrace these beauties.
You'll be walking away in true style with these on your feet, and with a cute brightly coloured lace dress and matching metallic accessories to tie in with the buckles, you are sure to show up all your friends on the trend waves this week. Get them before they're gone!
Rosetta high-heeled shoe, £85.00, Aldo.