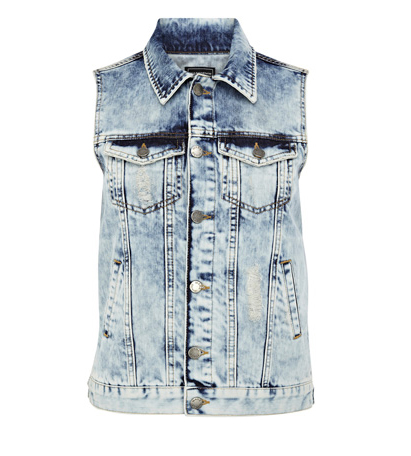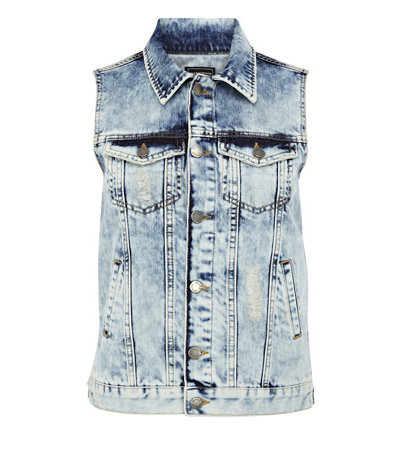 The new summer season brings us exciting new trends but also it congers up one little word that creates a big impact on us savvy shoppers; and that word, is "sales"!
Who doesn't love to pick up a good bargain? Not to mention a piece that will forever be a classic item within your wardrobe, as well as one that has been one of the hottest trends of the season. We are of course talking about double denim!
This cool, distressed gilet from Warehouse is a real staple item that will never go out of style. It can be easily teamed with just about anything, from jeans and jumpers to daytime dresses and beachwear pieces. This urban, edgy, denim gilet will prove to be invaluable not just for this season but for many changing times ahead.
This distressed garment is constructed out of acid wash denim and features a peaked collar with a button through front and buttoned chest pockets. It has random vintage looking patches throughout, with the typical metal denim buttons found on our favourite jeans and contrast stitching.
Originally priced at a very respectable £42.00 for such a handy, everyday item, it was reduced to £25.00 and has since been marked down even further to a staggering £17.00. It's screaming out "buy me now!" so get it before it's gone!
Distressed gilet, £17.00, Warehouse