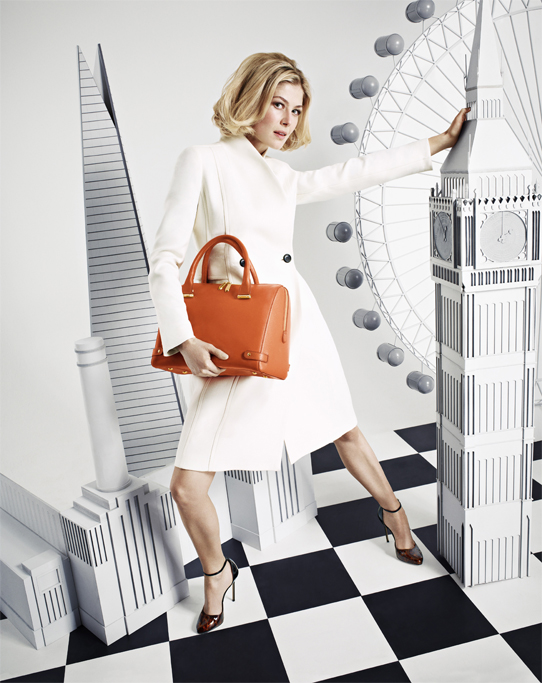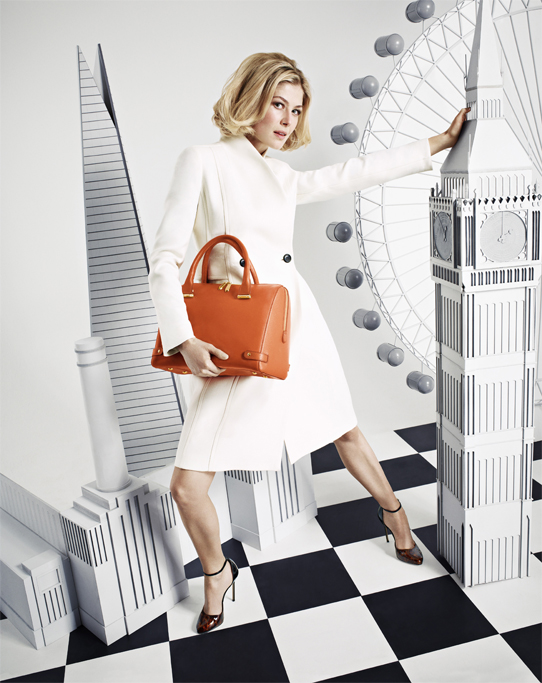 English actress Rosamund Pike is back for LK Bennett's latest ad campaign, posing seductively against a very British backdrop. A London one, to be exact.
The "Miniature London" ad campaign features all of London's most famous landmarks, while Rosamund Pike herself is showcasing the best of British fashion by way of LK Bennett's autumn/winter 2013 and Black Ribbon collections.
Not only that, but she's also giving us a sneak peek at what we can expect from her upcoming accessories collection which she designed for the brand; do you like the bags in the pictures? If so, then there's more where they came from – although you have to wait until July 17th for them to come out!
"I think having a handbag is about feeling that you are holding a little bit of luxury and hopefully that is what this bag will offer," she said in a press release.
"To start the process, I sat in the LK Bennett studios and sketched what I wanted; a bag to embody modernity, freedom and independence. I cared a lot about the inside of the bag as I wanted it to look delicious on the outside as well as on the inside. There is an inside out detail, which is a lovely punctuation mark on the smoothness of the Nappa leather, bringing some of the chaos of the inside onto the outside."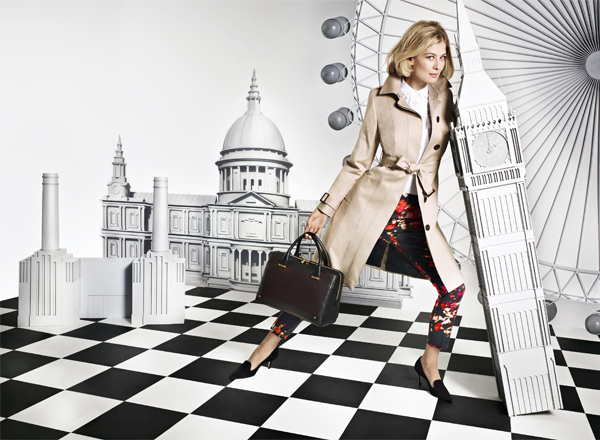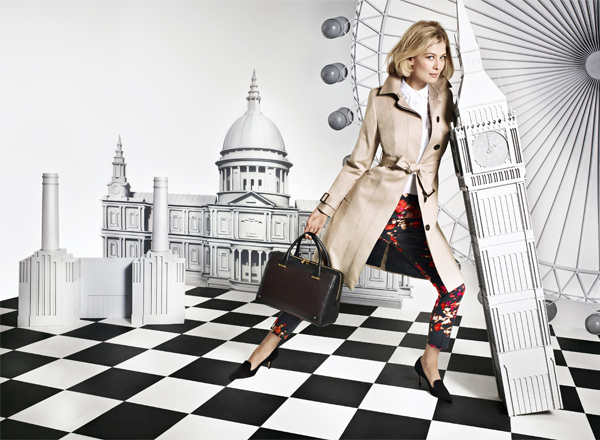 The Rosie, Rosamund and Rosa bags are available in three sizes and come in white, navy, green, orange, black and chocolate/black.
Some of the mainline collection is on sale right now, although you'll have to wait until September for the Black Ribbon collection. Be patient – good things come to those who wait after all!