Last Updated on 11th July 2013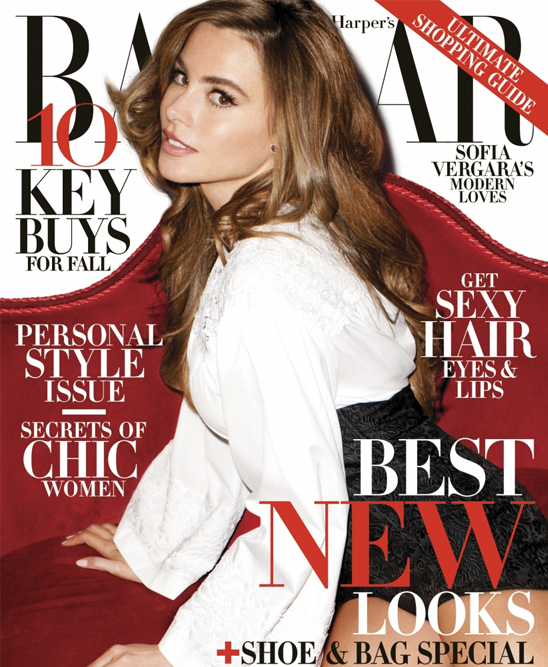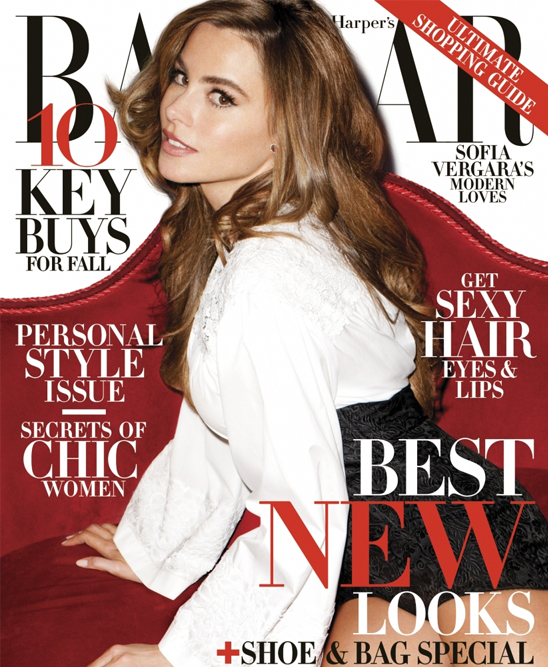 Well well, what have we here? Modern Family actress Sofia Vergara without her two most famous assets on display? A rare but beautiful sight which just goes to show that Sofia's beauty is about more than her cleavage.
Sofia was shot by Terry Richardson for the August issue of Harper's Bazaar US, and is rocking an impressive selection of clothes from the lies of Ralph Lauren, Dolce and Gabbana, and jewellery from bling King Harry Winston!
As much as we ladies love the glammed up look, we know that most people love a good natural look too every now and again too. However, Sofia is not one of those people!
"I'm Latin; I do it no matter what," she said about getting glammed up. "It's automatic. I shower, do hair and makeup. For me, it's like shaving.
"I don't believe in a natural look. Lipstick brightens your face! Unless you're Gisele Bündchen or 19, you need something. Most of my girlfriends are very good with it because they're Latin, but some of the Americans, I give them lipstick like, 'Put it on!'"
Wouldn't it be awesome to have Sofia Vergara as a best friend? You can read the rest of her interview and see more stunning pics in the August issue of Harper's Bazaar US.