Last Updated on 19th October 2013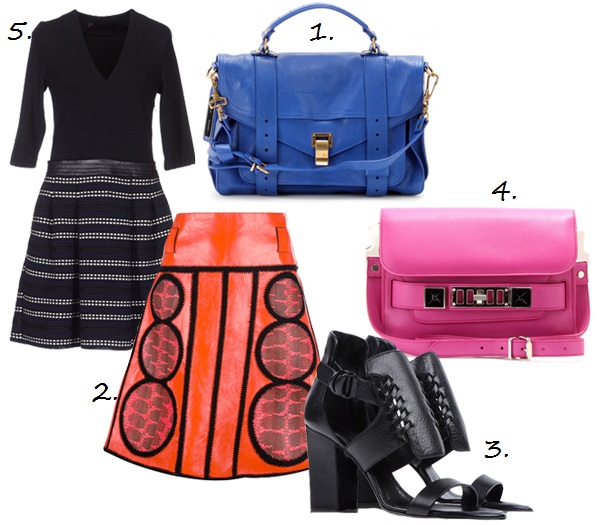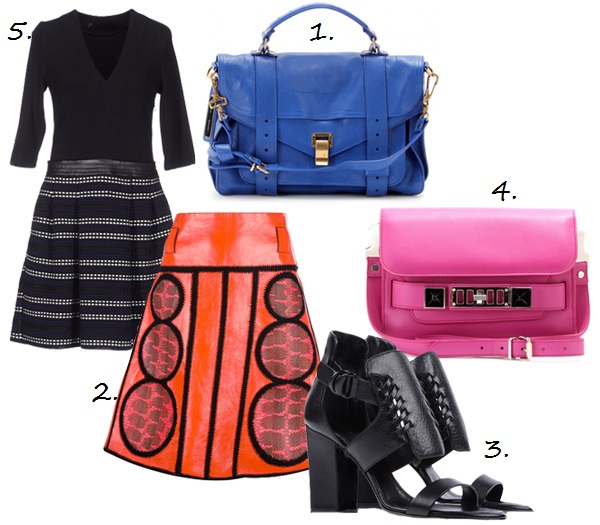 All hail Jack McCollough and Lazaro Hernandez, the masterminds behind the awesome label that is Proenza Schouler. The same Proenza Schouler that walked away with the highly coveted Womenswear Designer of the Year 2013 prize at the CFDA Awards, may we add.
There's proof that the fashion critics love the label, and now it's time to prove that we heart it too.
Here are just five of the many reasons we love this luscious label:
1. PS1 medium leather tote: The PS1 tote pretty much defines the brand; just like you associate Mulberry with the Alexa and Roberto Cavalli with his love of leopard print, the PS1 is Proenza Schouler in a nutshell. There's a reason this bag has remained such a PS staple – just look at it!
2. Leather panel skirt: The use of out of this world, futuristic prints and an explosion of colour is another reason to love Proenza Schouler. We don't think the boys know what "blend into the background" is – and we aren't complaining!
3. Classic black sandals: These aren't just any old black sandals, they are carefully and intricately designed Proenza Schouler black sandals. The proof is in the detail! Make a style statement with these black badboys that are as comfy as they are cool.
4. PS11 Mini classic leather shoulder bag: We love this miniature piece of arm candy; or should we say across the shoulder candy. Loud, vibrant, with the classic unrivalled Proenza Schouler design, this bag is just what you need for those festivals and concerts where your hands need to be free but you don't want to compromise on style.
5. Sophisticated v-neck short dress : Proenza Schouler may be all about the big and bold, but it's a versatile label that does "understated" well, too. Take this dress for example. The print and detailing is subtle, but the attention to detail is just as exquisite. Perfect to wear to the office; particularly if you happen to work in fashion!