Last Updated on 22nd July 2013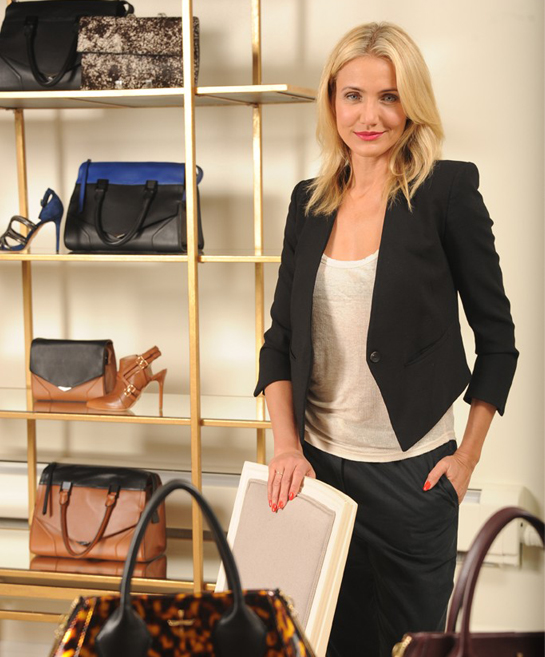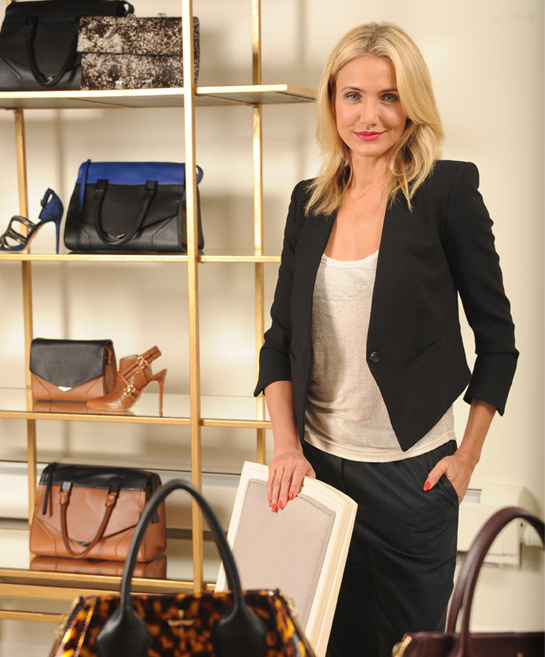 Well Cameron Diaz certainly doesn't do things by halves, does she? Not only has the Hollywood actress been named Artistic Director of accessories label Pour La Victoire, but she has invested her own money into it by buying an undisclosed stake in the parent company. She will therefore oversee the brand's upcoming handbag and shoe collections, and have an input in the advertising process.
"Pour La Victoire gives me the opportunity to create something timeless," Cameron told WWD. "There's a lot I have to learn about the business. I'm interested in learning how collections are created. The word 'fun,' I want to say that it's going to be fun, but it's deeper than that."
Cameron Diaz's first Artistic Director duty is releasing a comfortable but still totally fabulous collection of shoes – something she has more than a bit of knowledge about…
"I live in heels 10 hours of the day. I know comfort in shoes," she said. "There are some shoes you would die to wear but they are painful. When I was younger, it was a fight to the death with my shoes and who was going to win. I want to have really great, functional shoes that are staples of the line."
She definitely sounds like she knows what she's talking about. We could have a future Victoria Beckham on our hands here. We can't wait to see what Cameron D has up her sleeve, so watch this space!