Last Updated on 12th August 2013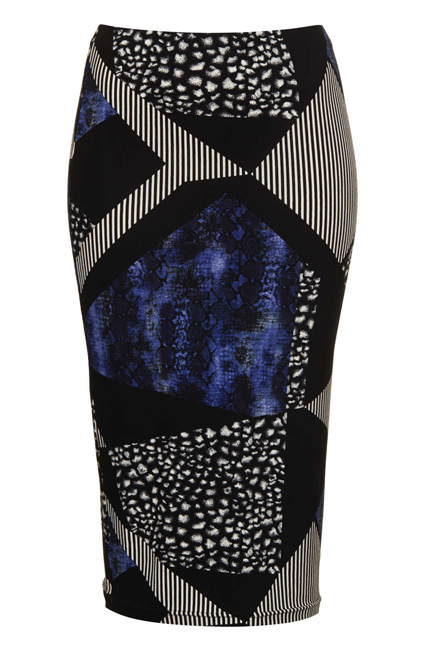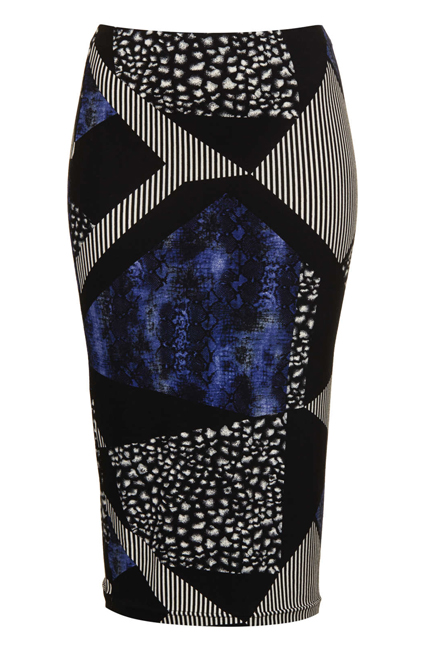 When talking fashion, the brighter months don't always have to indicate powder pastels and fancy florals. This season, summer has a dark side and it's dangerously inviting!
Designed with scattered patches of varied stripes, animal print, dark block colouring and space-like themes, this tube skirt conveys dark, sexy glamour at its best.
The interesting yet surprisingly coordinating prints provide a more sombre edge to the garment which is perfect when wanting to create an ever-so gorgeously gloomy, stylish statement for that special occasion.
The tube style creates a sensual silhouette and will showcase your curves and give you hourglass figure a' la Kim Kardashian! And who doesn't want that?
Topshop never ceases to amaze when it comes to creating unique garments; it's a fabulous go-to for all the very latest on trend fashions. The store forever hits the style spot, with competitive high street prices for almost identical catwalk creations. No wonder it accumulates so much love!
For a total superb look, style this gorgeous skirt with a tucked in black blouse, glossy heels and silver metallic accessories. Here's to looking completely fabulous all season long!