Last Updated on 25th July 2013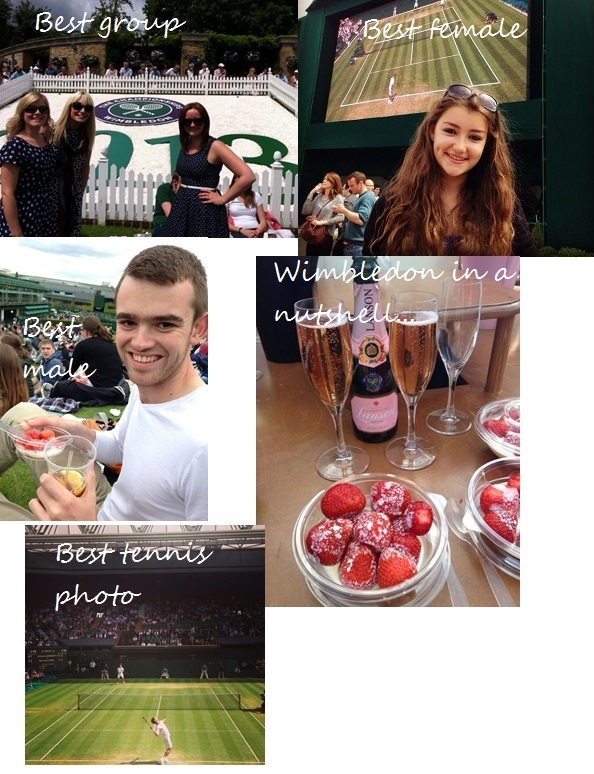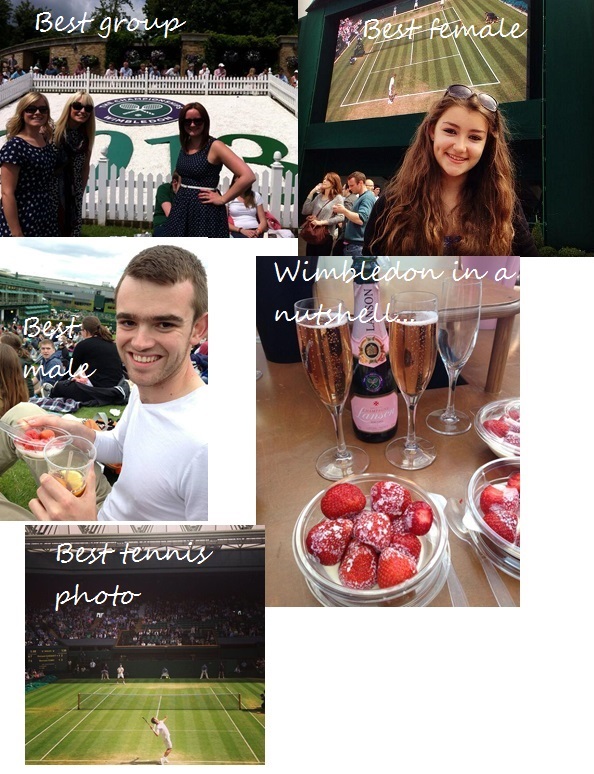 It's Round 2 of our #ZalandoAwards and this time all things Wimbledon are being considered. We've been keeping up to date with all of your tweets from what must be one of the most archetypal British Summer events, and we've chosen our favourite snaps. Our winners will all receive a £20 voucher to spend on the
Zalando site
for their fantastic photos which capture the essence of the tournament – whether that's the sporting ability, or the strawberries and cream!
Best Group
@cararararaa's fabulous picture posing in front of the official championship logo not only visually sums up the event, but also includes a good bit of Wimbledon style. No proper tennis watcher is complete without a pair of huge black sunnies and we've got three perfect examples in this photo! Nicely done, ladies – you win our Best Group photo category.
Best Female
We've chosen @EmilyCossey's photo as our winner of the Best Female category. Rocking another pair of those sunglasses, Emily not only looks like she's enjoying her day of tennis but also looks right at home at the super-fashionable sporting event.
Best Male
Not to be outdone by the girls, @wezwerran's photo is less about the outfit, more about the spectator refreshments. With a glass of Pimm's in one hand and strawberries and cream in the other, we can't think of a better way to have taken in the tennis, so he wins our Best Male category.
Best Tennis Photo
This amazing shot by @TallyFosh brilliantly captures the sporting excellence of Wimbledon. We love the composition and the lighting the photographer captured…or maybe it was just down to the fantastic seats and fabulous weather! Either way this shot wins our Best Tennis Photo category.
Wimbledon in a Nutshell
Obviously Wimbledon is all about the tennis, but our winner of the Wimbledon in a Nutshell photo category has to be @jomacca1. What better way to celebrate Murray's win than to crack out the pink champagne and (yet more) strawberries and cream!
All of our winners are the lucky recipients of £20 Zalando vouchers – and you could be too. Think one of your pics perfectly represents the best of British summer? Tweet us @zalando_uk with your photos and include the hashtag #ZalandoAwards for a chance to win. Whether you choose to spend your winnings on some Wimbledon inspired pieces for your summer wardrobe, or are perhaps looking ahead to when the rain will inevitably return, the Zalando site has plenty of choice. Our awards are taking place all summer, so why not send us your snaps and keep your fingers crossed!