Last Updated on 29th July 2013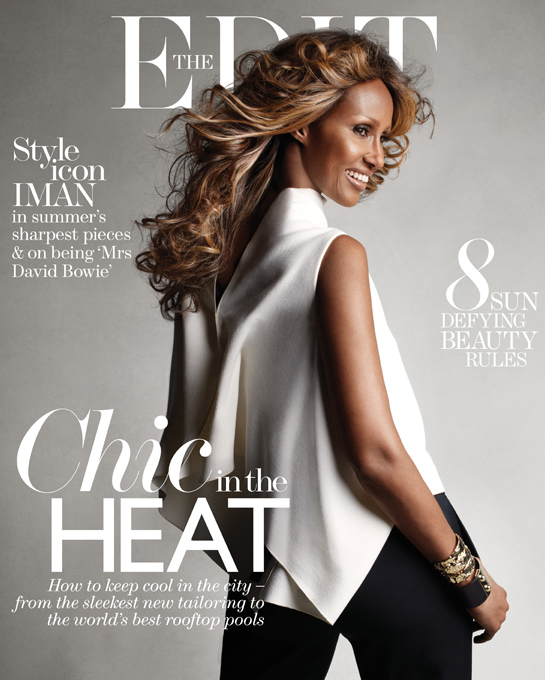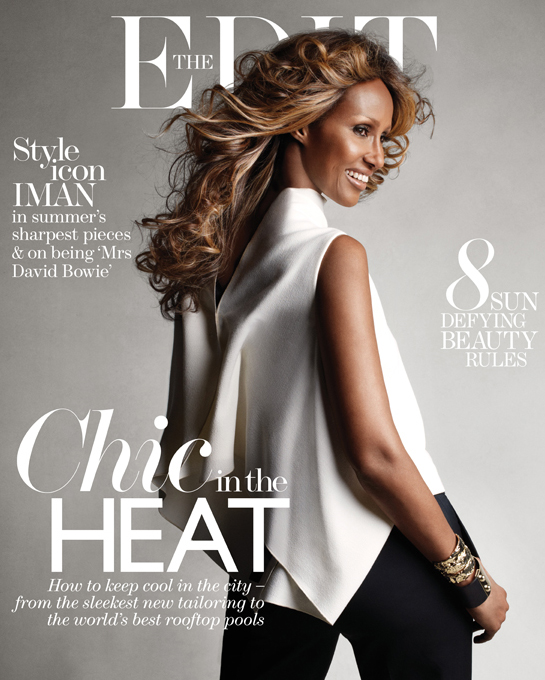 Yep, that's David Bowie's stunning wife Iman on the front of the latest issue of Net a Porter's The Edit. Bowie's 58-year-old wife, may we add.
Now don't get us wrong, we absolutely loved her editorial pictures the first, second and third time we looked at them, but it's the accompanying interview that really stood out to us.
Iman opened up about getting older, not swapping clothes with her husband, discouraging her daughter from modelling, and being happy about gaining weight after breaking her foot. No, seriously – she seemed pretty chuffed about it!
"Since last summer, I've put on 12 pounds. I'm the heaviest I've ever been," she said. "My natural weight is 130 pounds and I'm 142 now. I was 160 when I was pregnant, so it's a little too much for me.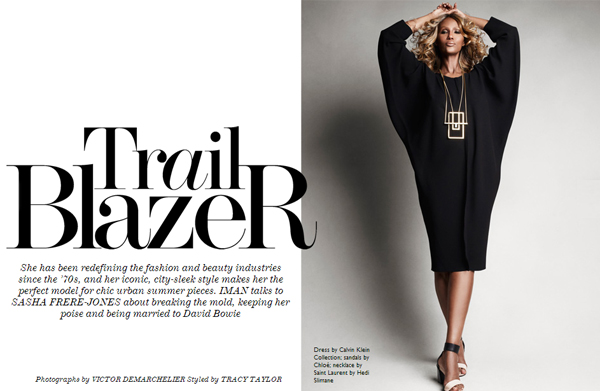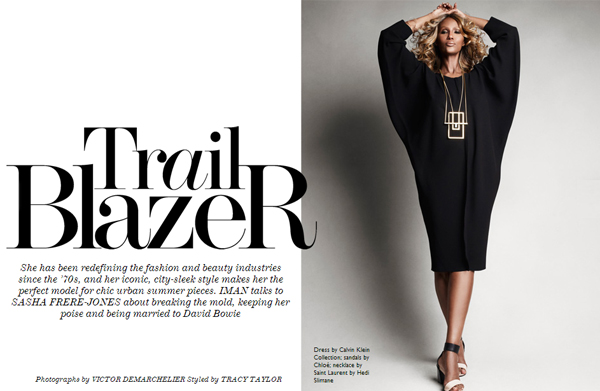 "Still, I call it natural Botox. I look at myself in the mirror and I've never looked younger. It's the weight I have put on. In the west, we have become accustomed to needing to lose weight, right? But as we get older, for women especially, it makes us look a little haggard. So my consolation about this weight is that it's given me a fresh face."
Definitely no arguments there! You can catch the rest of Iman's candid interview in the latest issue of The Edit.