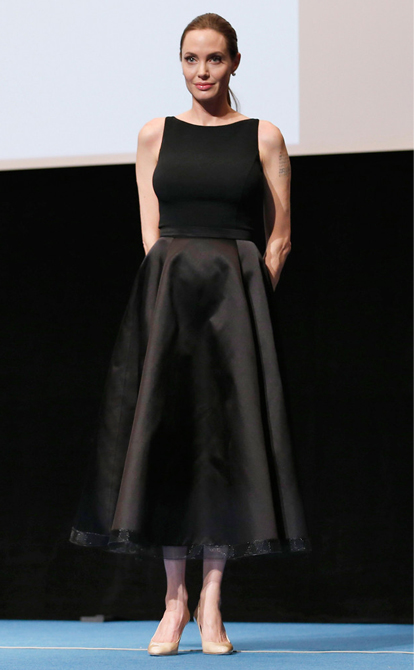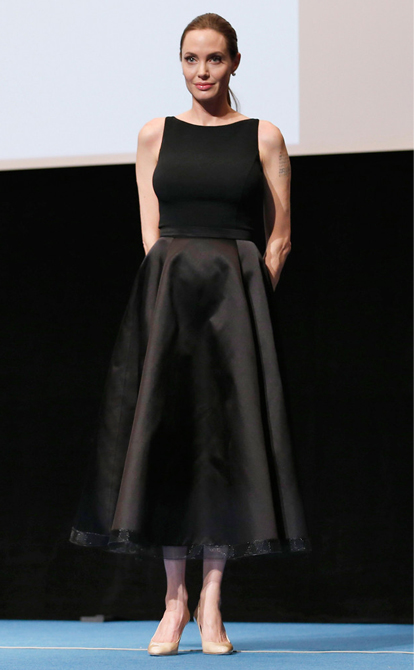 If it ain't broke, don't fix it, right? And we bet that's exactly what Angelina Jolie says to herself every time she prepares for a high profile appearance.
Angie donned her favourite colour of black yesterday as she attended the In the Land of Blood and Honey screening at the United Nations University in Tokyo, Japan.
It was a bit of an intimate affair – no glamorous red carpets and bells and whistles – which we think is reflected in the simplicity of her look as far as the outfit and her styling was concerned.
Angelina chose to wear a simple but chic black dress from the Michael Kors pre-fall 2013 collection, and looked demure, elegant and still attention-grabbing in the process. If anyone ever wanted an example of how to command attention without flashing the flesh, without a skin-tight dress, without an intricate hairdo and without an overload on accessories, we would refer them to this look each and every time.
Flawless, as usual.
[Image]