Last Updated on 31st July 2013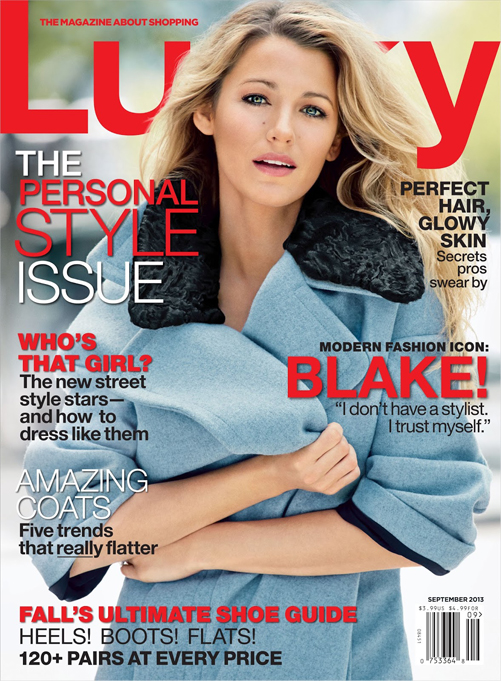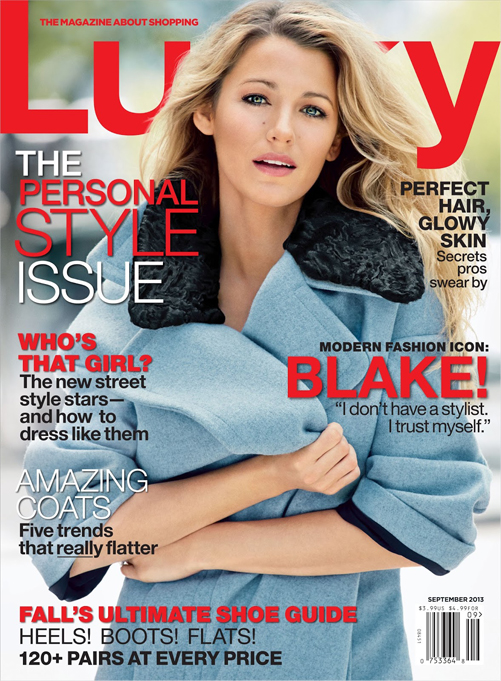 Just like we told you last month, Blake Lively has indeed secured the Lucky September issue front cover… and here it is in all its glory! Expect a host of stunning pics – not too dissimilar from the cover image – and an open, honest interview to boot.
Blake, who recently admitted that her hubby Ryan Reynolds seeks her fashion advice before big events, talk to the mag about her ever-evolving style, as well as that of her other half…
"I'm very lucky to be with someone who has better taste than me. We influence each other in different ways," she said.
"I was recently asked how my style has changed since I got married, as if I was living under some sort of dictatorship. I should hope I dress differently at 25 than I did when I graduated high school. I hope I never stop changing."
We still don't know how she manages to nail each and every look sans stylist, but we're hoping she will divulge in the interview.
You can read more in the September issue of Lucky which hits newsstands on August 6th.