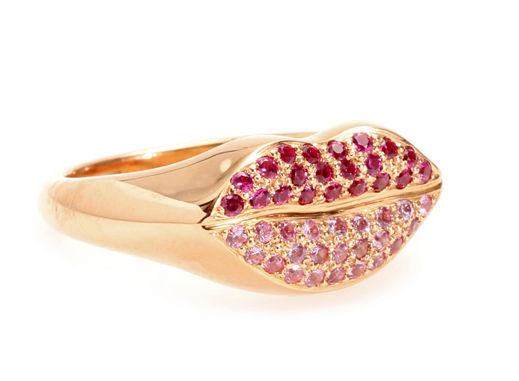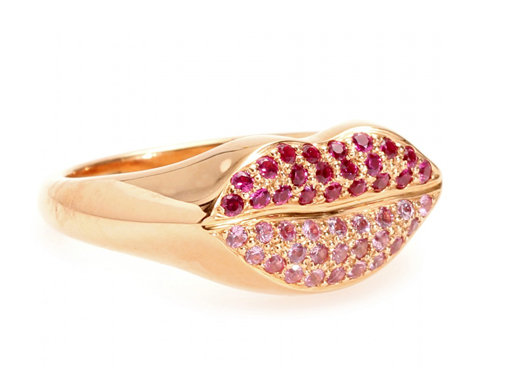 What girl doesn't love a good kiss? Especially a sparkling, glossy, eye-catching kiss that she can take with her everywhere she goes. Tube, office, supermarket – you name it, it's there.
We are of course talking about this stunning Kiss 18 carat gold ring with two-tone pink sapphires from the jewellery geniuses at Cada. And we really do mean geniuses – the Munich-based husband and wife label from Herbert and Annette Kopp boasts stunning, expressive jewellery made from the finest materials which are guaranteed to make any woman go weak at the knees. You don't even need to have an Elizabeth Taylor style adoration for jewellery to appreciate Cada's fine work.
This ring is probably one of the only things that has managed to hold our attention for longer than a few seconds since the highly-anticipated birth of the Royal Baby. We guess we can use his full name, Prince George of Cambridge, now that we know it. We digress…
This glamorous ring makes an instant style statement – whatever the outfit you're wearing it with, and whatever occasion you're wearing it to, it screams "look at me"! Wear it with your casual attire to instantly divert attention, or rock it with your finest look on a Saturday night out to make sure everyone knows you mean business. Blending in will be a thing of the past with this badboy!
Visit Bradford Exchange for more beautiful women's ring jewelry….