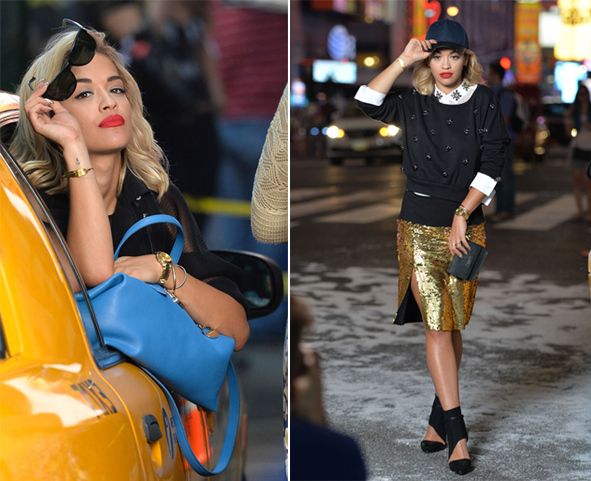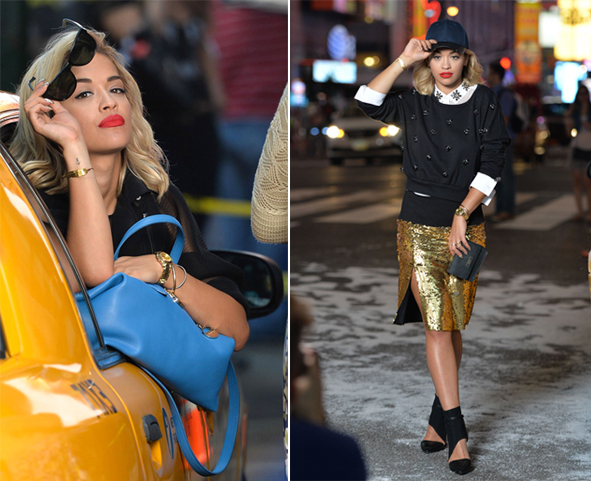 Well, where did this come from?
We're only just getting over our excitement from Rita Ora's Brit-tastic debut Material Girl ads, and definitely weren't expecting a new ad campaign from one of New York Fashion Week's hottest designers. That's the thing about fashion though, unpredictable as ever!
Rita is literally stepping into best friend Cara Delevingne's shoes, as she has become the brand new face of DKNY. Is she stepping on some toes or did Cara help Rita land this highly coveted job? Your guess is as good as ours at the moment!
You can see the Hot Right Now singer posing pretty in New York's Times Square for the brand's autumn/winter 2013 ad campaign; we can't wait to see the finished campaign because they look pretty traffic-stopping already!
Are you pleased to see Rita Ora as the new face of DKNY or do you want Queen Delevingne to come back?