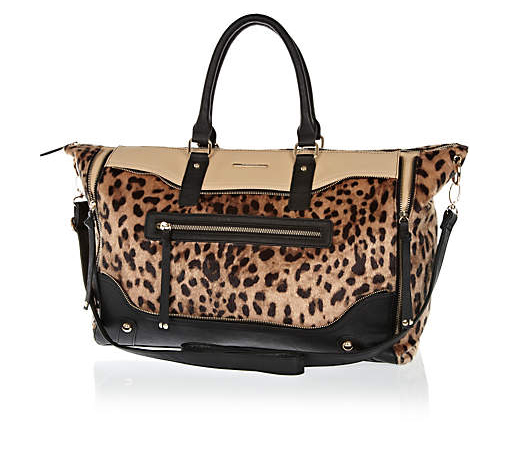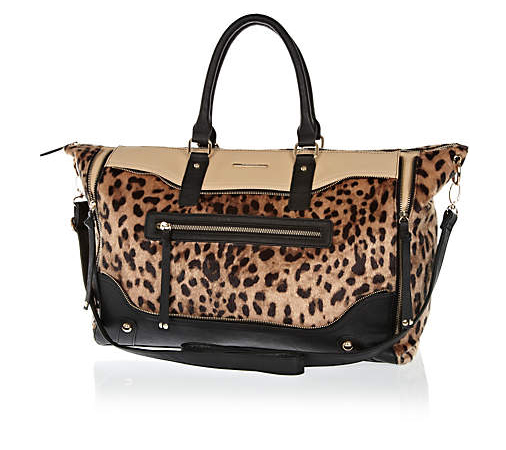 Whether you're off on a well-deserved weekend away or just feel like investing in a perfectly practical carry-all, this fabulous black leopard print panel holdall will definitely not disappoint.
Carrying ultimate style sophistication, this amazing accessory is largely covered in the luscious leopard print that's reigning supreme this season. And every other season, come to think of it! The sexy print makes the bag come alive and you're sure to gain the attention many passing admirers. Green-eyed admirers at that!
This fabulous structural accessory is decorated with black and cream leather and has a handy front zip and an additional long adjustable strap.
This holdall will do all your trend talking this season, and will carry you through into the autumn/winter months with a strong sense of sassy style.
It will prove to be a real statement piece on your travels so opt to dress in simple block colours to enable the bag to really come alive. Black and red with hints of leopard coming through in other accessories, (i.e. belts and scarves ) will perfectly complement your new seriously stylish best friend.
Black leopard print panel holdall, £50, River Island