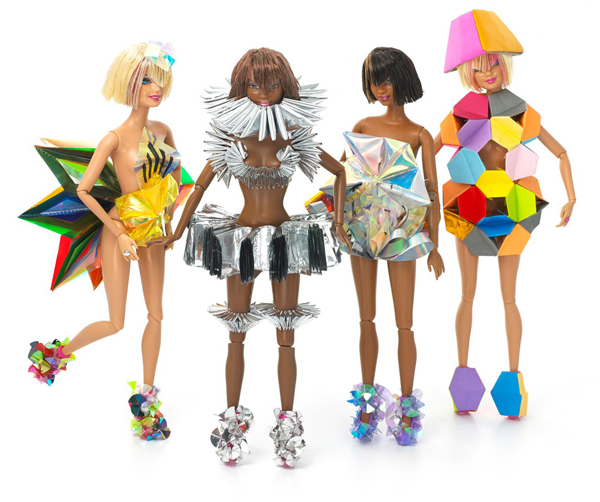 It's no secret that Barbie loves a good makeover – and who better to give the plastic fantastic lady a new look than three of London's hottest, up and coming designers?
To coincide with the opening of Barbie's new space within the new Toy Shop in Selfridges, three sets of dolls will go on display (and be sold as collectibles) wearing pieces designed especially for them by three of London's hottest rising talents.
The three labels to be given the honour of dressing the world's most famous plastic lady are Fred Butler (top), Nasir Mazhar (bottom left) and Sister by Sibling (bottom right).
"In opening a concept space for toys, there couldn't be a more perfect partner than Barbie, whose fashion credentials outstrip most of her human counterparts," said Erin Moscow, a spokesperson for Selfridges.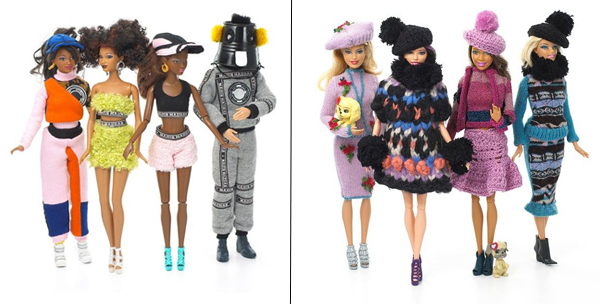 "The creative starting points for the department were icons in the marketplace, and naturally Barbie was the name on everyone's lips. These one-off dolls are something truly special, and a testament to how relevant and pioneering Barbie continues to be."
Here, here! The Barbie department is on the fourth floor of Selfridges, and opens later this week! Will you be heading to the store to check it out?