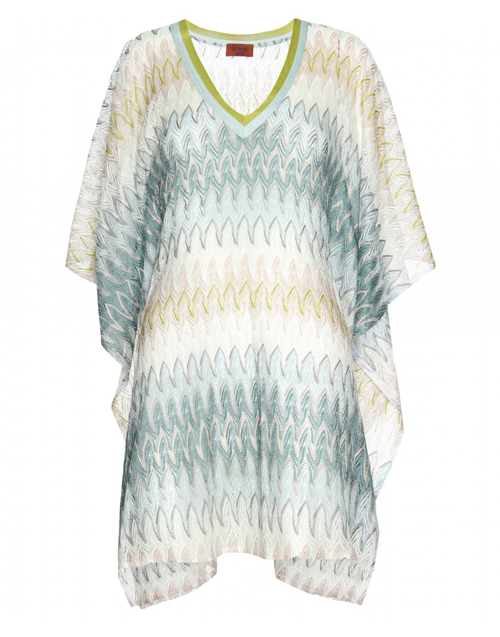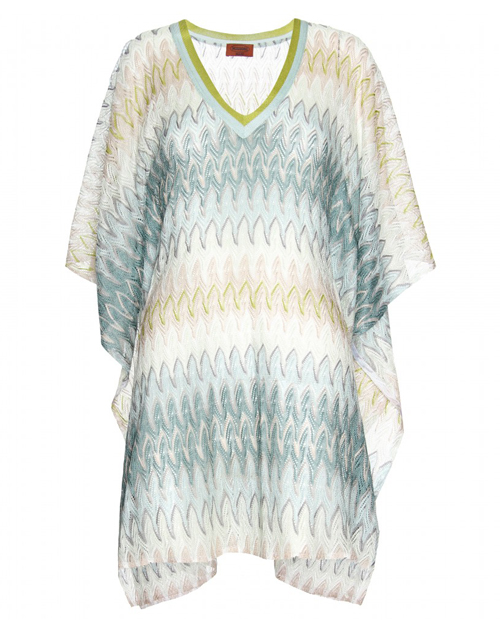 Gosh, that signature Missoni print never gets old, does it? It doesn't look like we will ever get enough of the Italian label's attention-commanding stripes, which is why we were drawn to this Missoni crochet knit tunic like a moth to a flame.
We know how long it takes us girls to get beach-ready. Saving up for the perfect bikini, working our proverbials off in the gym, and getting all the rights parts shaved and waxed… it's a nightmare. But so is having nothing to wear when you get out the sea and want to walk to the bar to top up your cocktail. You don't want to get back into the denim shorts you wore when you arrived.
For a start you're too wet for them, and they're probably all covered in sand. Plus wriggling into denim cut-offs isn't an attractive sight. Trust us, we learnt the hard way.
So, to cut a long story and painful beach memory short, a fun, beach cover-up will truly save the day. And they don't come more stunning than this Missoni crochet knit tunic. It does the job – and then some!
Missoni crochet knit tunic, £490, My Theresa