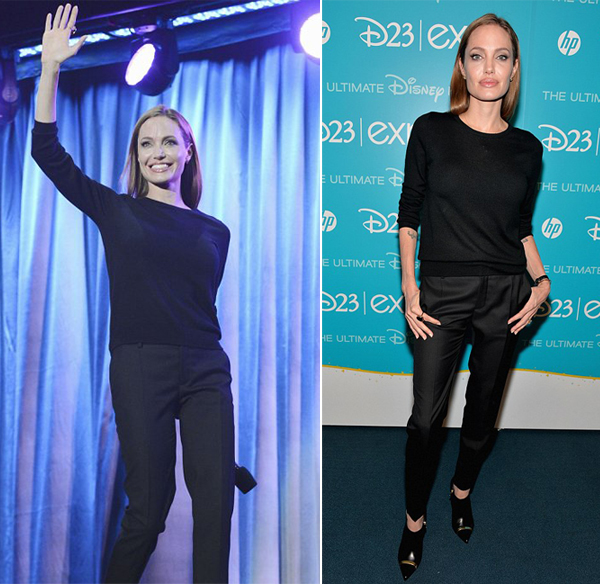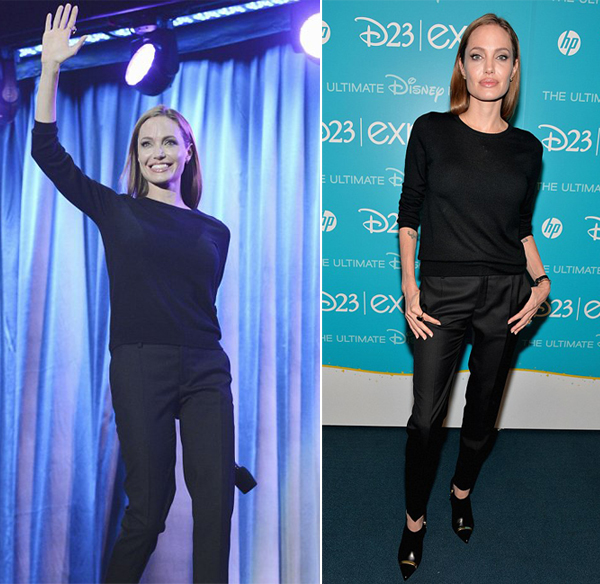 Forget staging an intricate catwalk show during Paris Fashion Week – all Hedi Slimane needs to do is continue to dress Angelina Jolie and that will be enough recognition and praise for his work at Saint Laurent Paris.
Angelina Jolie does the job of showcasing and promoting designers better than any runway model, and her latest all-black Saint Laurent ensemble at the Let the Adventures Begin: Live Action at The Walt Disney Studios presentation in California is proof.
To some, she just might just be wearing a black jumper, black trousers and black shoes, but to us it's a sartorial statement – nay, a revolution!
Angelina isn't the first woman to make all-black work, and she probably won't be the last either. But she might just be the woman who does it best.