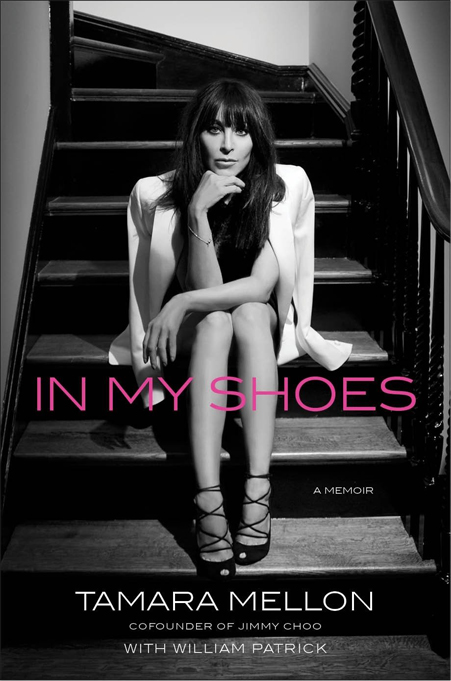 It's here! The cover of Tamara Mellon's highly anticipated memoir is here and we have the very first look for you! What do you think?
Tamara Mellon's memoir In My Shoes is out on October 3rd and quite frankly, judging from the description, we're not sure we can wait that long. Lucky we have fashion month to distract us, eh?
"In this candid memoir, Tamara Mellon shares her whole larger-than-life story, with candour and detail that has never before been made public," reads the description on Amazon.
"From her troubled childhood and her time as a young editor at Vogue to her partnership with cobbler Jimmy Choo and her very public relationships, she offers a gripping account of the episodes that have made her who she is today.
Mellon made a fortune building Jimmy Choo into a billion-dollar fashion brand. She became the prime minister's trade envoy and was honoured by the Queen with the Order of the British Empire, yet it's her personal glamour that keeps her an object of global media fascination. Vogue photographed her wedding; Vanity Fair covered her divorce and the criminal trial that followed. Harper's Bazaar toured her London town house and her New York mansion, right down to the closets. And the Wall Street Journal hinted at the real red meat: the three private equity deals, the relentless battle between "the suits" and "the creatives," and Mellon's triumph against a brutally hostile takeover attempt.
"In My Shoes is a must read for entrepreneurs, fashionistas, and anyone who loves a juicy true story about sex, drugs, money, power, high heels, and overcoming adversity."
Sounds juicy! You can pre-order your copy on Amazon right now to make sure you'll get it the very first day it's out!