Last Updated on 19th October 2013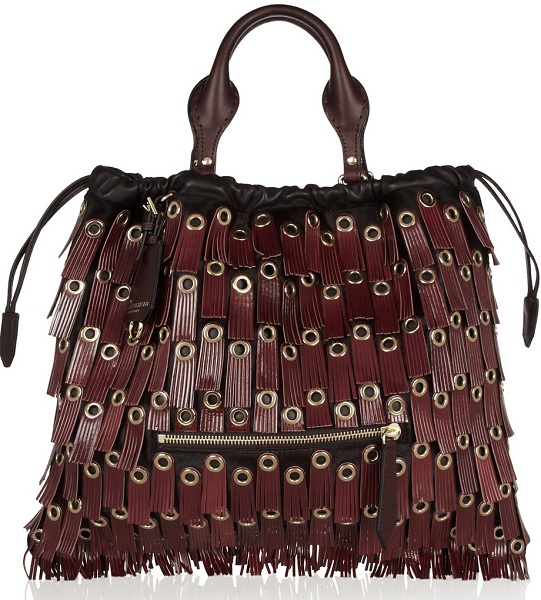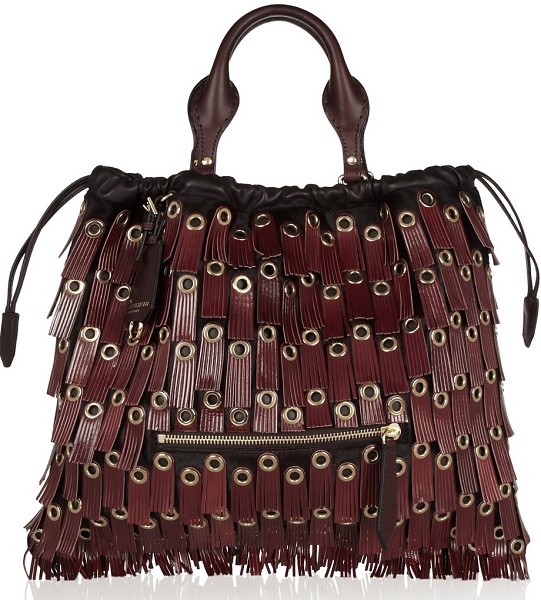 A bag that proves a game changer is hard to come by. When out looking to add to our buckling collection of bags, often, practicality goes out the window when faced with dinkiest, gotta-get-it-now shoulder bag. Or, a particular price point may prove so attractive, you forget that a neon orange tote isn't exactly to your taste, and live to regret the purchase.
But this week's Yay or Nay pick is sure to grab your attention so hard, that all rational bag buying decisions may just get kicked aside! Enter the Burberry Prorsum tassel-trimmed calf hair shoulder tote (£1,795); a statement-making mix of luxurious patent-leather and calf hair, the burgundy tote screams autumn/winter-perfect.
From the red patent-leather tassels decorated with gold eyelets to the super-practical detachable shoulder strap, this tote is a refreshed take on the trusty style for the new season.
But as with all wow-inducing bags, careful consideration (read: figuring out how to overcome the cost-per-wear guilt) is crucial, and here are the reasons we're presenting for and against snapping up the Burberry Prorsum tassel-trimmed calf hair shoulder tote.
 Yay
Practical: Two leather top handles, detachable shoulder strap and roomy insides mean you and your essentials will never have to part again! No more carrying a second bag to cram in the overspill.
Flattering colour: The burgundy calf hair exterior perfectly sets the tone for autumn/winter, and won't let you down when coordinating with post-fall outfits.
Office-appropriate: The smart and subdued colour and practical carrying solutions make this tote the ideal candidate for topping the class when it comes to oh-my-god office gear.
 Nay
Price: Getting your hands on this Burberry Prorsum beauty will mean splashing out a whopping £1,795 and tightening your fashion fund purse strings for several months thereafter!
Statement detail: Although the look-at-me tassel trim screams "BUY ME," will you tire of the detail after a few months of sporting this tote?
Is it investment-worthy? The accessory offshoot of a luxury British brand; is this the Burberry piece you want to splash on? Will it serve as a 'forever' fashion piece, or is it destined for the one-wear-then-despair rail? When buying into a premium brand think about whether you want to play safe, or go in for the kill with a stunning showpiece (and then take a leap of faith).