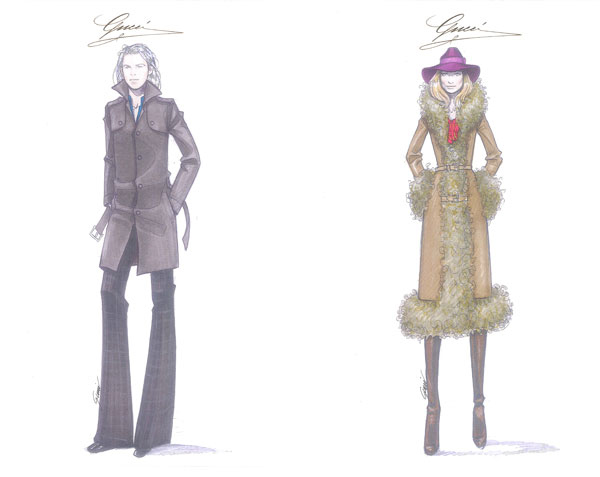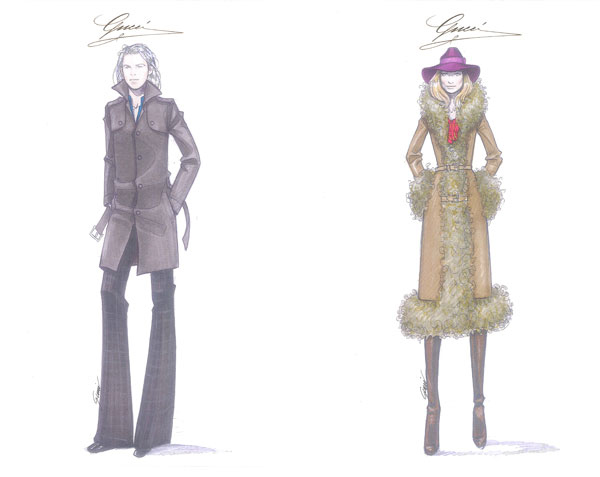 Olivia Wilde's brand new film Rush – about Formula 1 in 1976 and directed by the Academy Award winning Ron Howard, fyi – just got that little bit more glamorous thanks to its new costume designer.
Gucci's very own Frida Giannini has got on board, and has been exploring both Formula 1 and 1970s archives to find inspiration for Olivia Wilde and costar Chris Hemsworth's costumes.
"The style of Suzy Miller (Olivia's character) is the essence of Gucci as it captures the mixture of sexy allure and innocent naturalness that defined the style of the time," she said.
"The Seventies has always been a decade that has inspired me greatly, so it was extremely exciting to be asked by Ron Howard to help design wardrobes for RUSH. It is hard to think of a more glamorous profession than being a racing driver in the Seventies.
The sketches are making us very excited, so we can't wait to see the finished pieces.
[Grazia]