Last Updated on 29th August 2013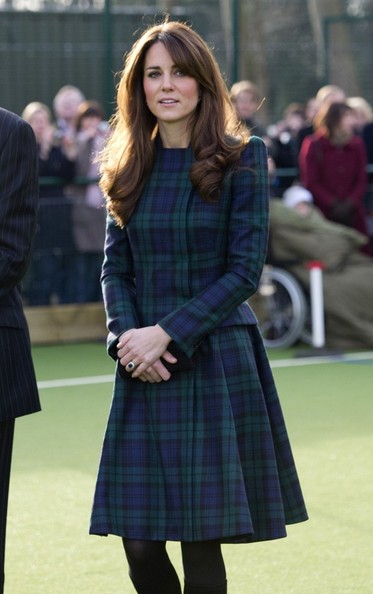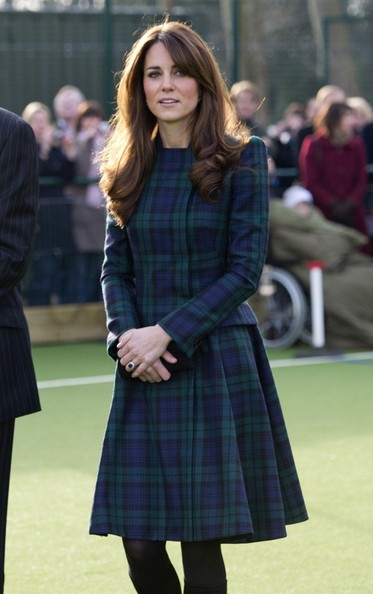 We want a twee twinset, live for Celine's floaty, knee-length skirts, and can't say no to a good old British afternoon tea: are we really turning into FLOTUS/K. Middy clones, with our sensible slingbacks and a penchant for co-ordinated accessories?
OK, let's blame Zara (and Marc Jacobs at Louis Vuitton for attributing 'fetch (yes, fetch) status to low-heeled pointy slingbacks our mothers would probably like to steal borrow. But what about the appropriate dressing bit?  Kate Middleton (naturally) champions it; Michelle Obama has pretty much nailed the haute housewife look, occasionally throwing an awe-inspiring Jason Wu number into the mix. And, now, even Kim Kardashian is doing a personal rendition of conservative, FROW-worthy looks for everyday, thanks to beau Kanye's influence squeezing every last bandage dress out of her wardrobe.
But, it's interesting to figure out whether this realigning of wardrobe affairs to rival our mothers' is due to the above-mentioned tastemakers constantly being forced before our eyes. If it weren't for the hundredth mention of Kate's coat-dress or the First Lady's hemline sparking a new wave of anti-thigh skimming-anything trendsetters, would we care so much for a demure dress?
Bringing us back to reality with his sharp comments on the First Lady's attire, a few months back, Simon Doonan put it bluntly: "She dresses appropriately. I don't think of her as being chic." It holds true, that we dress in accordance with our roles and duties, and, often relay messages about our identity through the daily sartorial choices we make. But can the chic-factor immediately be dropped when an influential position is at the forefront? Doonan's comments also sparked the following question in our minds: If appropriate dressing can't be chic, then is the housewife trend a redundant fad?
There was a time (pre –Kate Middleton), when sensible dresses, simple pumps and awe-inspiring fascinators we're dismissed as grown-up gear, but since the emergence of the modest movement (thanks to runway rulers such as Chloé, Céline and The Row), and the popularity of hit series Mad Men elevating appropriate style (albeit mixed with inappropriate behaviour) to new heights, it's been widely incorporated into the daily wardrobes of many.
Although we do love a humble hemline, the question still stands: is ladylike style boring? Is it an open declaration that you've cut all ties with your grungy, Saint Laurent past, and extinguished the tight slip dress-clad Cher Horowitz within? Tell us, before we click home these beauties.