Last Updated on 29th August 2013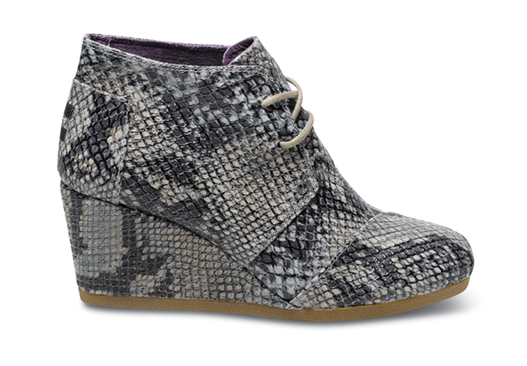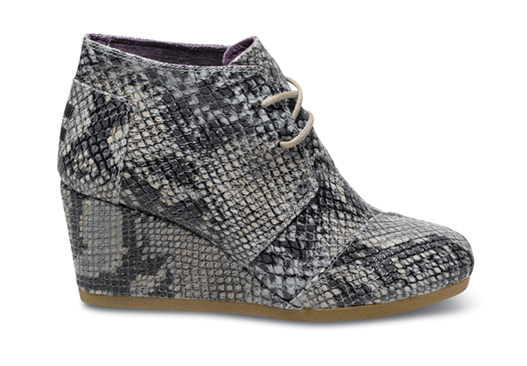 TOMS just got that little bit more luxurious.
The exclusive, limited edition, premium TOMS+ collection is officially here, and we're pretty excited about all the shiny new arrivals that have dropped on the website.
The TOMS+ collection was designed by Tracey Feith, and is pretty much everything we love about TOMS with a luxurious (but still super-affordable) twist.
Some of the shoes you can expect from the new collection include snake print wedge sneakers (our favouites, if we may say) sand brushed metal loafers, and grey moccasins among others. Click here to check out all the new arrivals.
Best of all, the One for One promise is still active, so with every pair of shoes you buy, TOMS will give one new pair of shoes to a child in need. That's your good deed of the day sorted!