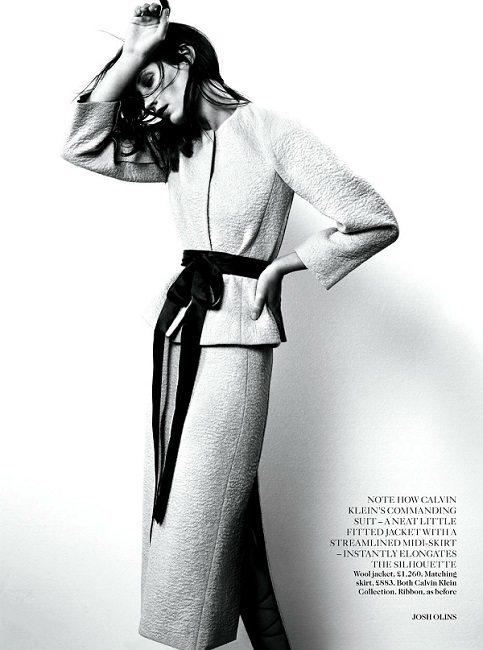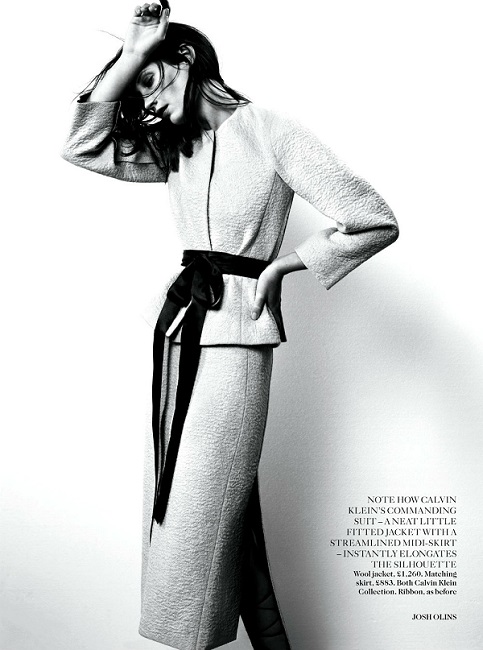 Whilst bright-eyed and bushy tailed editors from notable publications all around the world jet into New York, for today's highly anticipated kick-off of New York Fashion Week (wait till you get to day eight), we can't help but get excited about what's to come.
Vera Wang, Reem Acra and the newly shifted Sass & Bide are just a few names that'll be unveiling their exciting new wares for spring/summer 2014, and, although we've got the autumn/winter campaigns stuck in our heads, we're already dreaming about next summer's campaigns. Enthusiastic bunch we are, right?
Well, talking of campaigns, head honcho at British Vogue, Alexandra Shulman, gave us some food for thought this morning. Vogue.com reports that the E-I-C has teamed up with several industry professionals, including model Jade Parfitt, fashion photographer Josh Olins and Vogue's creative director Jaime Perlman to create a short, educational film titled It's A Look. The film aims to inform schoolchildren about exactly what goes into creating the images that appear in the fashion tome, alongside featuring behind-the-scenes footage of a photo shoot from the July 2013 issue, featuring model Drake Brunette.
Given that the publication announced its Health Initiative last year, it's no surprise, then, that they're spearheading yet another way to inform a nation of several misled young girls (and guys) about the realities of fashion imagery.
Talking about the purpose of fashion images as being merely inspirational and entertaining, what Shulman goes onto say is interesting: "The problem, if there is a problem, comes when people judge themselves and their appearance against the models they see on the pages of a magazine and then feel that in some way they fall short."
A valid point, but given that the problems embedded within this issue often involve young, usually teen, girls – who pick up the magazine out of aspiration to one day become a model or editor working for the top glossy – are exposed to this kind of "inspiring" imagery long before they understand the technical intricacies behind it, is worrying. Their untrained minds are, often, already conditioned to think that the norm is what magazines promote, so much of the educational effort to turn opinions on only long legs being desirable assets, and a 23 inch waist being a requisite to enter the modelling industry, could go to waste.
Yes, magazines can be viewed as escapist outlets, but when they're dictating what we should be buying, where we should be dining and whom we should be wearing, is it possible to dismiss the imagery – one of the strongest elements of a magazine such as Vogue – with the terms Shulman uses above. Whether six feet tall models serve as the fairies that take us into the Other World, or as subliminal figures telling us what's physically desirable, we want to know this: will film initiatives such as It's A Look prove beneficial for young, Vogue aspirers?
Tell us your thoughts below.
[Image]