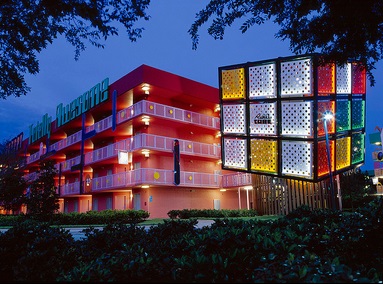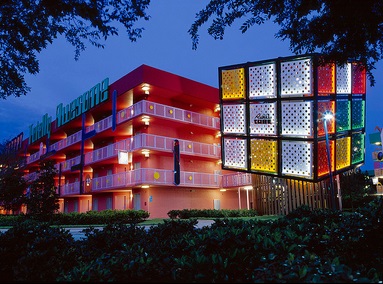 When most people think of Disney World, they immediately associate it with children under the age of about 16. But why should the kids get to have all the full all the time? Of course, Disney holidays are aimed at children, but we were all young once and we've all enjoyed a classic creation from the Disney studios at some point in our life. So get the girls together for a catch-up trip and explore all the ways in which you can enjoy this fantastic place, even when you're past what might be regarded as the "acceptable" age to go mad for Mickey Mouse.
Indulge your inner child
If nothing else, Disney holidays are the perfect way to let your hair down and connect with your inner child. Check out the Celebrate a Dream Come True parade, featuring many of our most beloved characters, including Minnie, Mickey, Goofy, Woody and Peter Pan. Besides this, the dancing performances and floats are quite a sight to behold, with fantastic photo opportunities aplenty.
Stay in retro digs
If you're looking for somewhere different to stay for cheap holidays to Disney, the Pop Century Resort is full of retro charm. Opened in 2003, this place is a real walk down memory lane! All of the rooms are furnished with pop culture icons and are tailored to different decades from the early 1900s up to the 90s. It's also one of the best value resorts, and if you are travelling with younger ones, you can introduce them to nostalgic favourites like Rubik's Cube, Sony Walkman and all the scariest fashions from the 1950s – 1990s, aka the 'Classic Years' section of the resort.
Nights to remember
Yep, that's right, Disney has nightlife. Downtown Disney has a number of hotspots to check out and a great shopping scene. Cirque de Soleil is a wonderful show that's sure to please even the most grown-up of your friends, and you'll have your pick of the best restaurants, with everything from Planet Hollywood to Fulton's Crab House. Big River Grill and Brewing Works also offers a splendid selection of craft beers to indulge in, but remember to take it steady in order to avoid showing yourself up next to the over-excited hoards of children.
Disney for adults
Since you are a grownup now, you can always check out the Disney Gallery. There are some lovely, innovative prints in which your favourite characters are rendered in traditional and non-traditional formats, perfect for a stylish artwork to take home as a keepsake of your blast-from-the-past holiday.
Frida Janssen is a travel writer with a penchant for both nostalgic adventures and thoroughly grown up ones, such as canyon-swinging and paragliding.
Image by Darren Wittko, used under Creative Comms license