Last Updated on 19th October 2013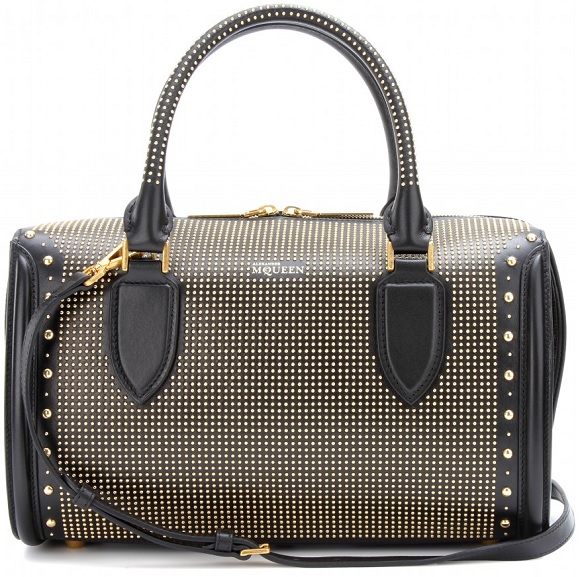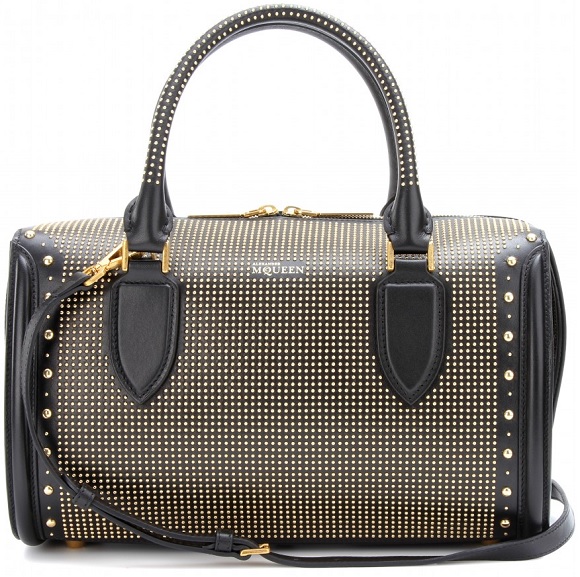 What's a girl to do, if not to buy a handbag? Well, apart from ranting about it on social media, you could take a peak at this week's Yay or Nay bag, which is certainly a sight to behold.
Having pleased our eyeballs with previous iterations, the Heroine studded bowling bag by Alexander McQueen is quite the show-stopping accessory. Doing what arm candy was designed to do (make your friends fill up with lust-worthy bag-induced envy), the Heroine bowling bag shouts about your 'out there' personality like no other bag will.
Call it the Anna Dello Russo of the handbag nation if you will, we're pretty convinced this one's not for the faint-hearted! Marrying soft edges with statement embellishment, the Heroine bag boasts a two-way carrying style and doesn't compromise on carrying capacity, either.
But being the beady-eyed bag purchasers we are, it isn't so easy for a 'just landed' piece to weasel its way into our wardrobes. And before inviting it in to yours, why not check out the reasons we're saying yes and no to the Heroine Studded bag below:
Yay
Practical: Offering spacious insides, a detachable shoulder strap and sturdy top handles for carrying, the Heroine studded bowling bag is a great option for dressing up a smarter look; slinging over your shoulder for a day out exploring the city, and leaving you with enough space to carry all your essentials.
Colour: Black bags always make us air punch with excitement – because they pretty much go with everything in our wardrobes! Universally flattering, a black bag will never let you down.
Luxe composition: Crafted in calf leather, with hand-stitched handles for durability, it certainly won't disappoint in the quality department!
Nay
Price: Getting your mitts on this McQueen beauty means shelling out a whopping £1,765! Ready to take the plunge? (Read: Make the investment)
Statement piece: Although some would call it upscale 'vajazzling', statement designs aren't to everybody's taste. If you want to invest in a gorgeous and expensive accessory, but can't see yourself wearing it six months to a year from the time of purchase, think again. Is missing out on two months' rent really worth it?
Gold embellishment: Agh! Much like deciding between silver or gold hardware for Balenciaga's hyper-famous cut-out boot, (we're still torn), confining yourself to either gold or silver studs could prove problematic, depending on your style. The gold studding on this bag is  prominent, so consider which you have more of already, and only then pull out the plastic.