Last Updated on 9th September 2013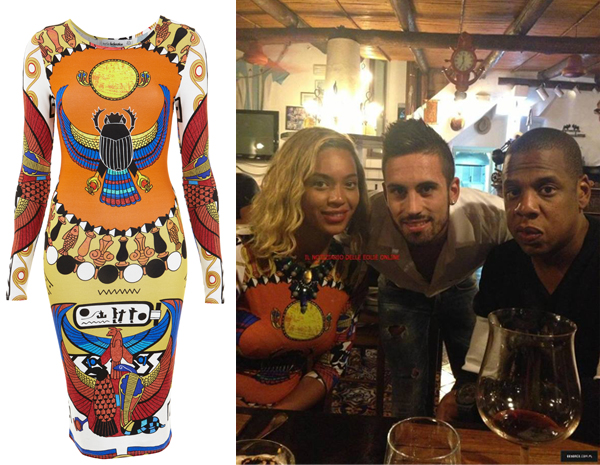 Unfortunately for us, we can't always recreate Beyonce's stage looks in our day to day lives.
However, her off duty style is a totally different story, as queen Bea is quite fond of dressing down and opting for fun and affordable (to everyone) pieces! Take one of her latest looks for example.
She decided to wear a bold Textile Federation by Elmira Amirova oversized tee while on holiday in Italy, and the good news is that we can snap it up for ourselves on the Urban Outfitters website for just £38!
Looking like Beyonce for under £50 sounds like a dream come true. Click here to turn that dream into a reality and get it before it's gone.