Last Updated on 10th September 2013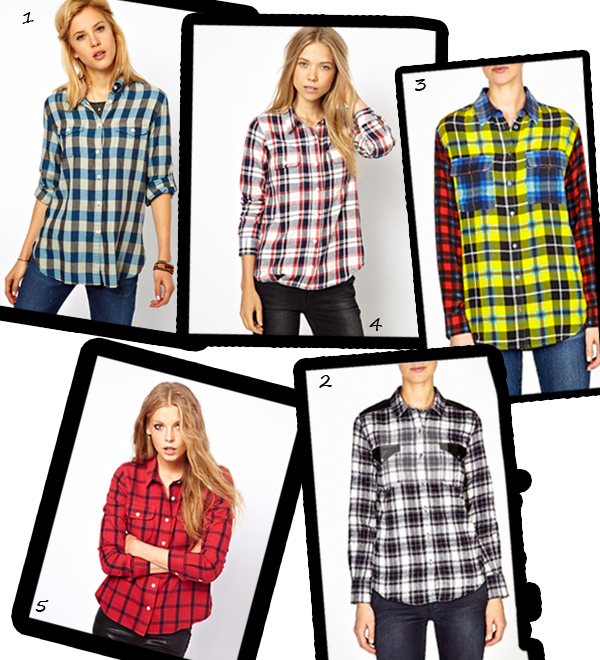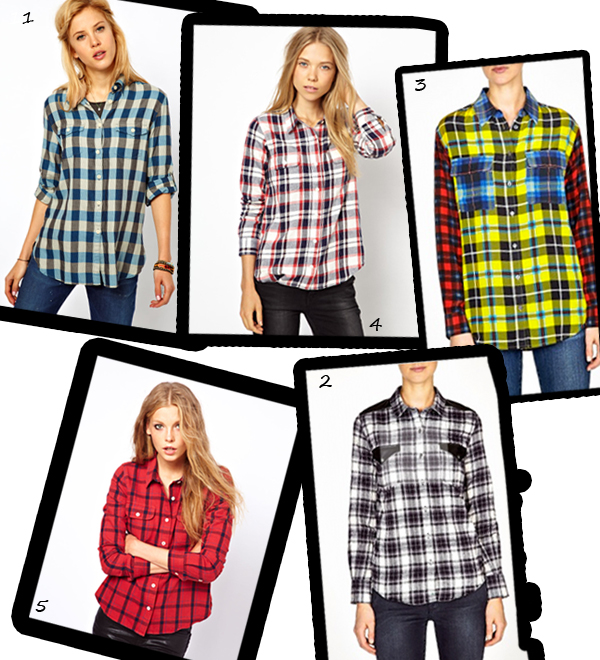 Plaid shirts – no longer reserved for lumberjacks and Wild, Wild, West themed parties.
They are in fact a solid and crucial part of every modern day fashionista's wardrobe thanks to their versatility, and can easily be dressed up or down accordingly. So whether you want to go grunge or inject a bit of androgyny into your otherwise feminine and casual ensemble, look no further than a plaid shirt.
We've hand-picked  five failsafe options to cater to all budgets. Let us know what you think:
1.– Ralph Lauren is a true maestro in the shirt department – you know this piece will be worth every single penny and you're already getting a bargain as it is! Denim & Supply by Ralph Lauren plaid shirt, £48
2.– This one's for all those monochrome lovers out there; simple but oh so effective! Iro Halton leather trim check shirt, £220
3.– Going plaid doesn't mean abandoning your love of colour and this vibrant, fun shirt is proof of that! Equipment signature checked shirt, £290
4.– Thanks to its pocket detailing, this shirt is as practical as it is pretty. A true classic!  Capulet double pocket shirt, £42
5.– Feel sexy in the seductive shade of red while embracing the plaid trend at the same time – this shirt sells itself! Capulet red double pocket shirt, £42