Last Updated on 12th September 2013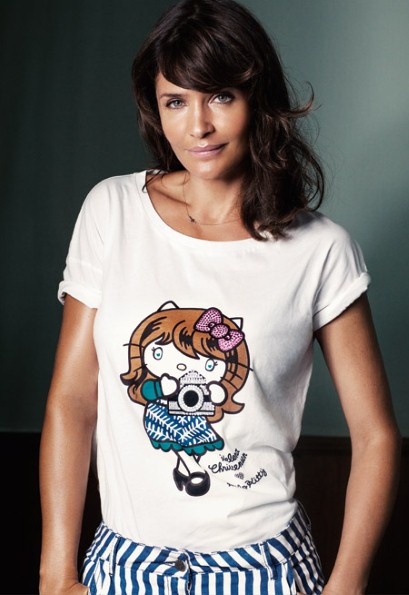 Shame on you if you thought Hello Kitty was just for kids!
Hello Kitty actually has a loyal army of grown up fans, and believe it or not, gorgeous supermodel and photographer Helena Christensen is one of them. And she isn't afraid to admit it, either!
Helena has put her fame, talent and Hello Kitty adoration to good use, as she has created a t-shirt for Oxfam!
"I've always been a big fan of Hello Kitty," she Danish beauty said. "She's still as cool and chic today as she was when I was a child and I am thrilled to be a part of this project."
Although Helena hasn't referenced the Hello Kitty on the tee being inspired by her, we can definitely see the resemblance with the camera and the voluminous brunette hairstyle!
The limited edition tees retail for €29.99 in Coins shops in Italy or by emailing eventi@oxfamitalia.org.
Do you like the t-shirt?