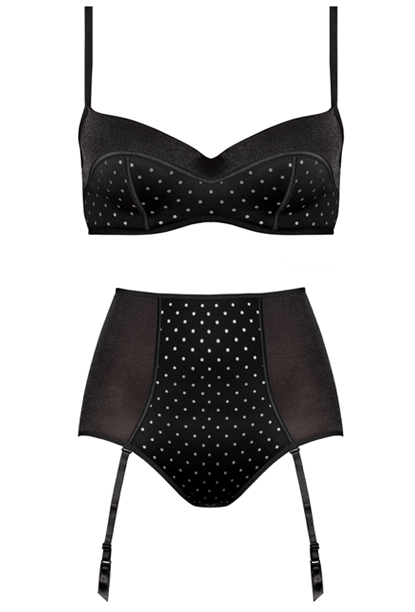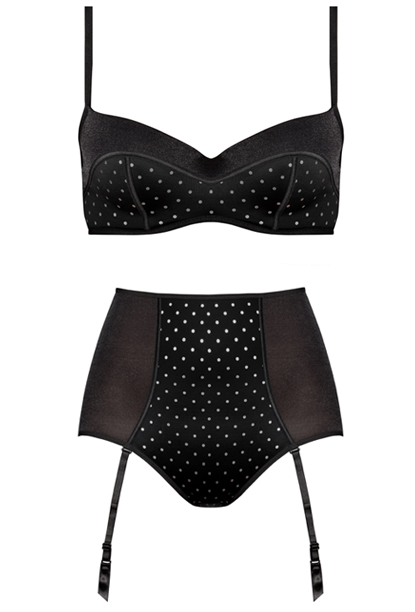 There's no point shelling out hundreds of Pounds to look good on the outside if you don't look and feel good on the inside, is there?
Wearing the right bra will ensure that you not only look and feel your best but that your clothes look their best too, and the guys over at Wonderbra pride themselves on being able to make this happen!
The new Wonderbra Glamour range includes silky fabrics, colour blocked and polka dot prints, high waisted briefs and suspenders, and the Dots Chic set you can see above is our firm favorite. There's something about the vintage glam feel of the high waisted briefs and the polka dot design on the balconette push up bra that make us foam at the mouth!
The Wonderbra Glamour collection does exactly what it says on the tin – the Dots Chic bra set makes you look and feel great even before getting dressed; we totally won't blame you if you decide to take a few cheeky selfies in the morning and text them to your boyfriend. It will make his day – nay, week!