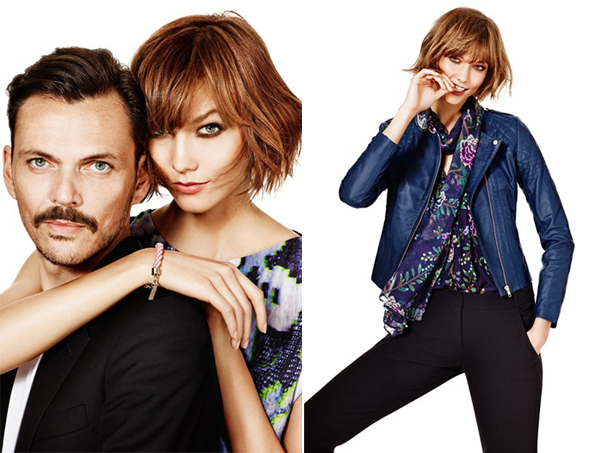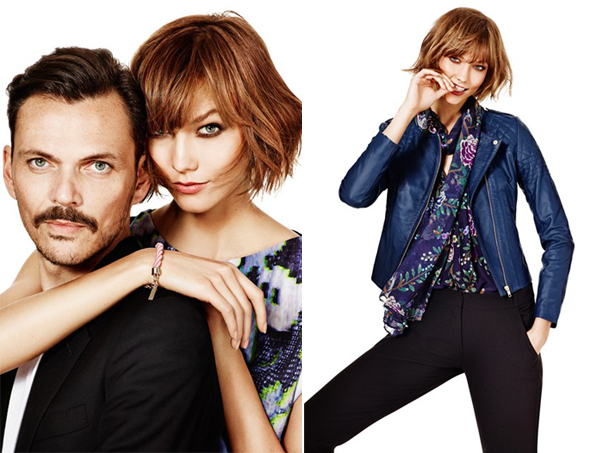 Matthew Williamson's been a busy boy. As well as preparing for his spring/summer 2014 London Fashion Week show (which was wonderful, by the way), he's also launched a brand new collection with Swedish high street Lindex. And he's tapped none other than our fave super cute all American girl Karlie Kloss to pose with him in the ad campaign. We love it already!
The range is aimed at women and children, and is pretty much an extension of his mainline collection… which means it's perfect if you want a Matthew Williamson piece with an affordable high street price!
"This collection was really about capturing the DNA of my main line," Matthew said. "I wanted to include lots of great pattern and colour, but do it in a very wearable way. The theme is loosely based on the idea of the English rose. I imagined the wearer in a fantastic, slightly decayed stately home in the English countryside for a long weekend.
"I had to design childrenswear for this collection and it was a lot of fun. I loved seeing how the drawings came to life. Everything looked adorable reduced down to such a small scale."
The collection will land in stores and online on October 4th, so make sure you put it in your diaries as we predict it'll sell out quite quickly.