Last Updated on 23rd September 2013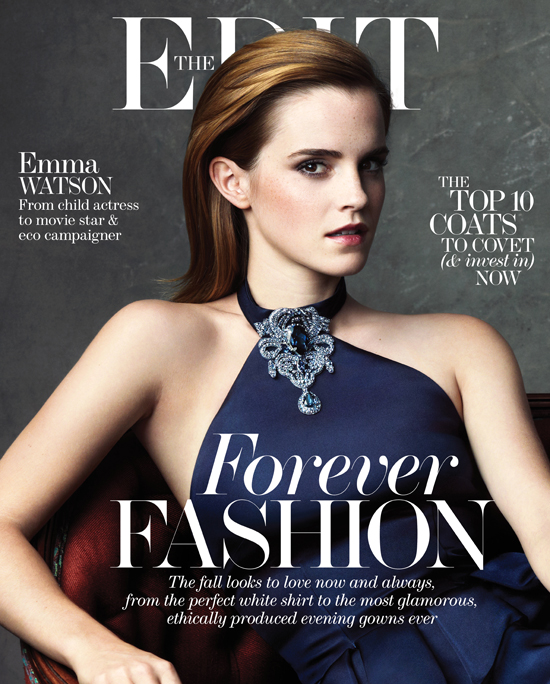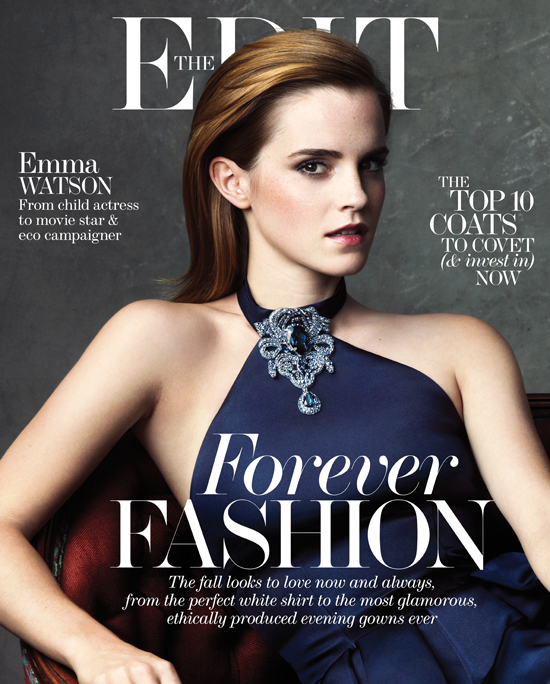 Not just a pretty face, that Emma Watson. We guess we kind of knew that when she got accepted to study at Brown University in America, but now her latest project, the green carpet challenge, has definitely proven it.
The green carpet challenge is the brainchild of Livia Firth, an initiative that supports ethical and beautiful fashion which the likes of Victoria Beckham, Roland Mouret, Christopher Kane, Erdem and Burberry have all got behind.
"I would love to wear garments that are ethically sourced, but there aren't enough options for me to be able to do that realistically," Emma told The Edit. "It just seemed like the project was something I had to do, something I'd been waiting for."
And since it was the Emmys last night (more on that later) we also thought it was appropriate to hear how Emma herself prepares for the red carpet…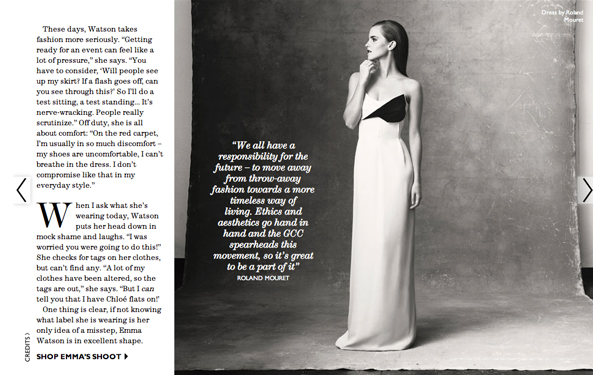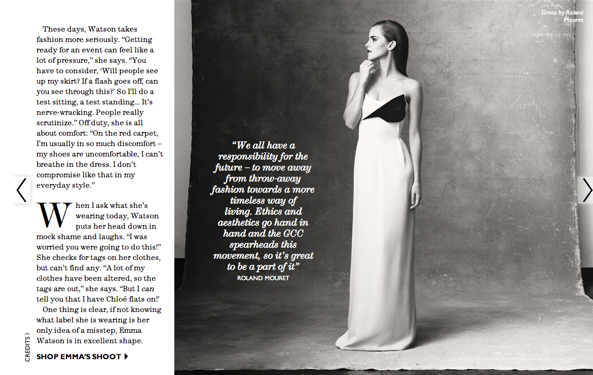 "Getting ready for an event can feel like a lot of pressure," she began. "You have to consider, 'Will people see up my skirt? If a flash goes off, can you see through this?' So I'll do a test sitting, a test standing… It's nerve-wracking. People really scrutinize.
"On the red carpet, I'm usually in so much discomfort – my shoes are uncomfortable, I can't breathe in the dress. I don't compromise like that in my everyday style."
You'd never guess that Emma, or the rest of the stars, are uncomfortable in their red carpet clothes, would you? You can see the rest of the 'green' clothes Emma is modelling in the new issue of Net a Porter's The Edit.