Last Updated on 23rd September 2013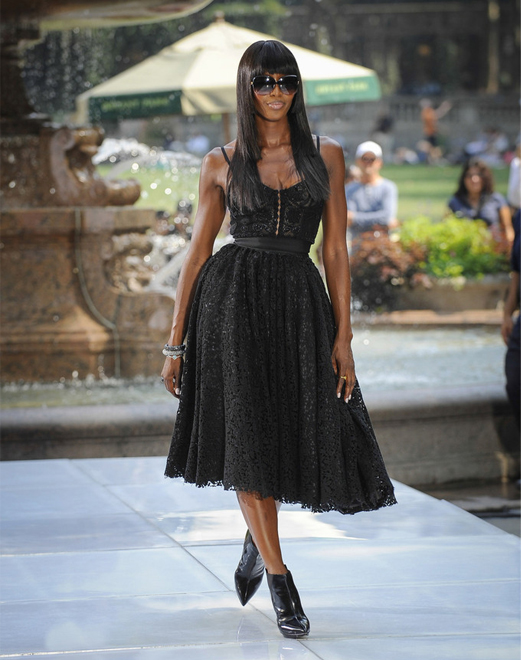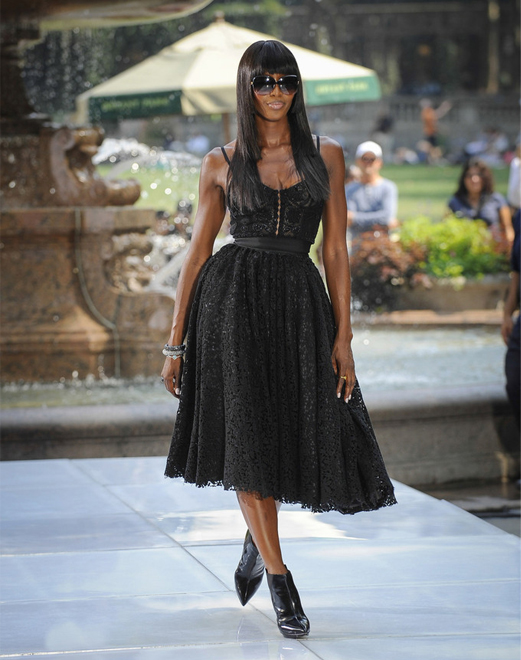 Naomi Campbell has had a pretty impressive career – anyone would be a fool to argue about that or think otherwise.
As one of the biggest and most respected supermodels on the planet, she's cracked the fashion world, and she's also done her bit for the presenting and mentoring world thanks to her hugely successful TV show, The Face. But now it's being reported that she just may have been offered her very own talk show…
"Naomi recently gave a lot of tough news interviews on the subject of Diversity in Fashion and she excelled and really found her role as intelligent commentator and pundit fulfilling," a 'source' reportedly told the Daily Mail. She's had offers from Kate Couric, The Today Show and The View for her to be a guest commentator and/or anchor.
"Naomi is a supermodel first and foremost, but she's becoming much more comfortable on TV now and really finding her voice. She's a perfectionist and if she does give TV a go she'd give Oprah a run for her money!"
We know Naomi is a fierce talking, no nonsense kinda gal, but we can totally see her get compassionate and heartfelt for an Oprah style talk show too. What do you guys reckon? Could Naomi be the new Oprah or should be stick to the day (modelling) job?