Last Updated on 25th September 2013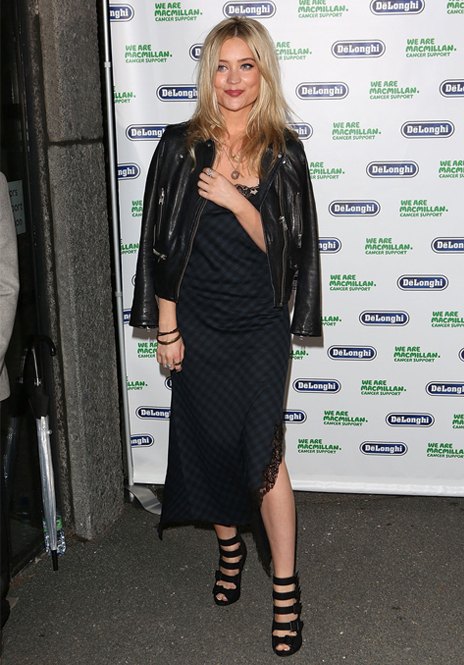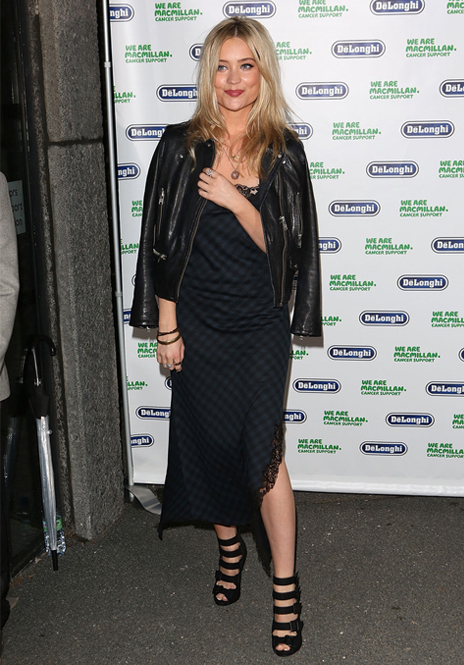 Laura Whitmore graced more than her fair share of front rows at London Fashion Week earlier this month, but the TV presenter proved that it isn't all about high fashion as she stepped out in a gorgeous high street frock last night while attending the Macmillan De'Longhi Art Auction for Macmillan Cancer Support.
And that frock came from none other than Zara! You would never have guessed, would you? The dress, inspired by a Louis Vuitton autumn/winter 2013 piece, is part of Zara's autumn/winter 2013 collection, and we think Laura accessorised it to perfection.
Laura teamed her lace-trimmed dress with some fierce multi-strap buckled heeled shoes and a must-have leather jacket to add some edge to her look. An excellent juxtaposition – she was clearly paying attention and taking notes whilst sitting on the LFW FROWs.