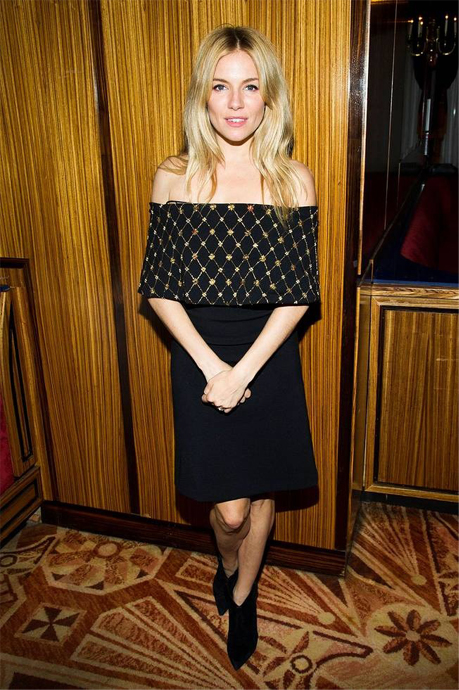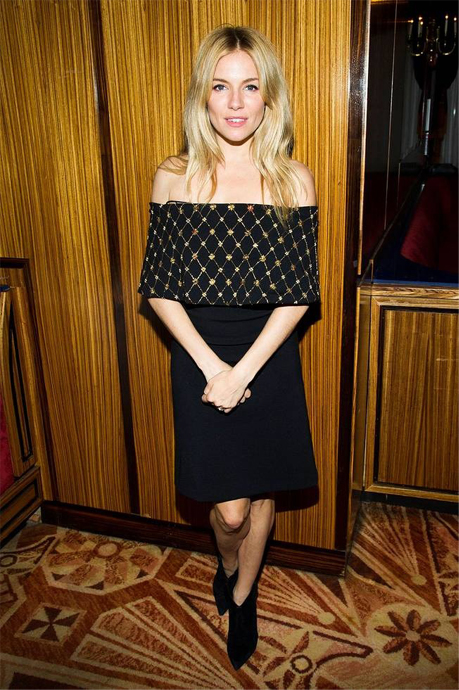 We aren't crazy about politics, but Sienna Miller certainly helped spark our interest while attending the Clinton Global Initiative last night.
Sienna Miller, an International Medical Corps ambassador, looked positively radiant for the event in New York as she gave a moving speech about natural disasters and emergencies…
"Resilience is the difference between children in an Ethiopian refugee camp dying of cholera because there is no clean water, rehydration salts or trained nurses" she said in her speech. "And those same children growing up healthy because the people in their community were educated and trained on proper sanitation and nutrition."
She wanted to show the world that she meant business and donned a smart black and white trouser suit for her speech, but then changed into the stunning off the shoulder Alexander McQueen dress for the evening reception. Brains as well as beauty – we think this girl just might have it all!
Image c/o Alexander McQueen