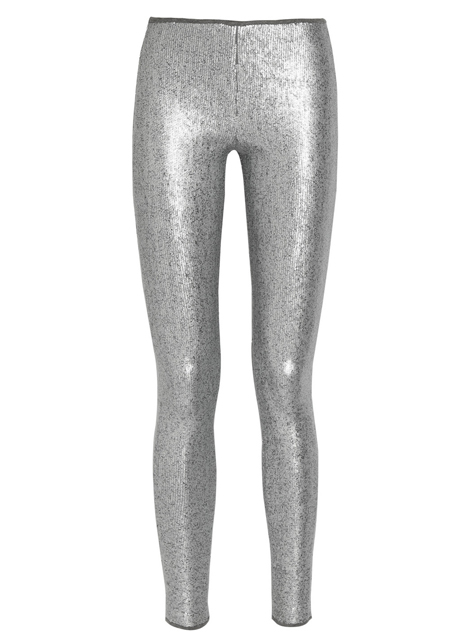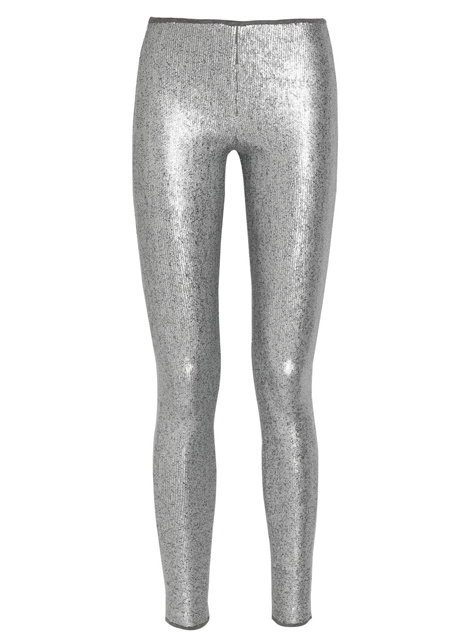 Those who weren't fond of the disco pants that were so hot last season, look away now!
These Donna Karan sequined jersey leggings are a chic update on the now classic disco pants, and we predict they're going to be just as popular as their predecessors. After all, we all need lots of variations in the trouser department this autumn/winter, and these leggings are a shining example of something a little bit different.
There's definitely no risk of looking like Dorothy's tin pal in the Wizard of Oz in these badboys.
Don't be fooled by the term disco pants though – wear these Donna Karan sequined jersey leggings in the same way you would your regular black or patterned ones. Keep the rest of your outfit simple and let these sequin leggings do all the talking – and shining – for you.
Donna Karan sequined jersey leggings, £770 £231