Last Updated on 3rd October 2013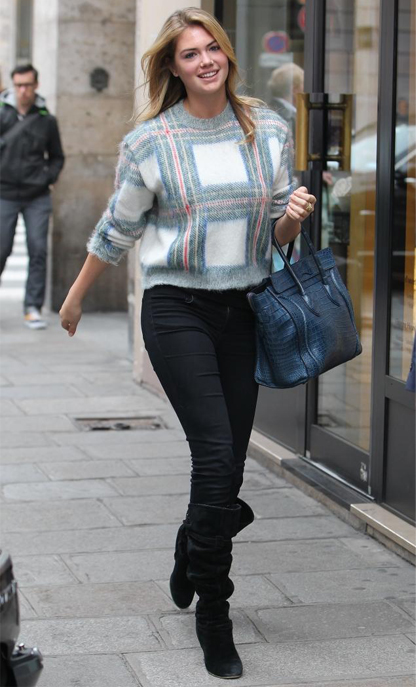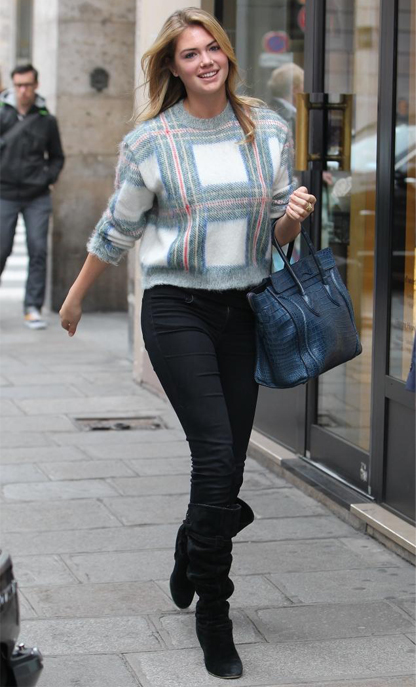 If someone told us we'd be lusting after the wardrobe of a Sports Illustrated model we wouldn't have believed them. After all, we love layers and lots of them, and lads mag models typically don't.
However, Kate Upton is no longer just a Sports Illustrated model – she's made quite a fashionable name for herself… a status which was clearly cemented by her British Vogue and American Vogue covers and a multitude of high fashion ad campaigns.
So, with her new style maven status and Anna Wintour approval, it should come as no suspire to see her rocking some of the hottest fashions as she goes about her daily business.
She looked warm, cosy and oh so stylish in Paris in a pair of simple black skinny jeans, knee high black boots and a Stella McCartney jumper from the autumn/winter 2013 collection which has us totally foaming at the mouth.
Kate looks so effortlessly chic and beautiful, and we definitely predict a bit of a girl crush forming.
[Image c/o Stella McCartney/TGB /Splash News]