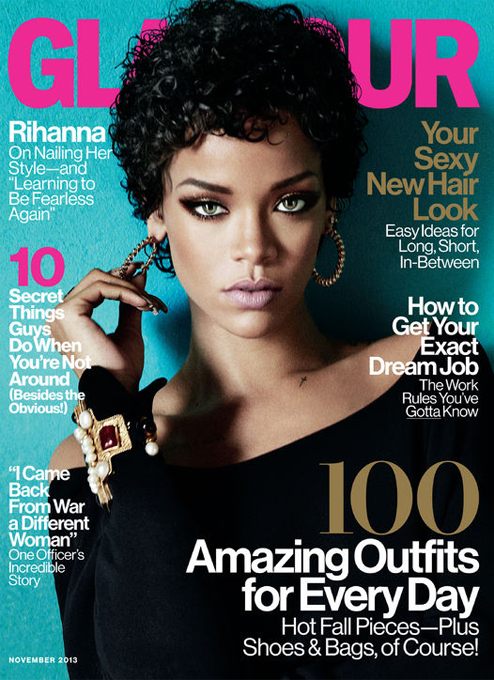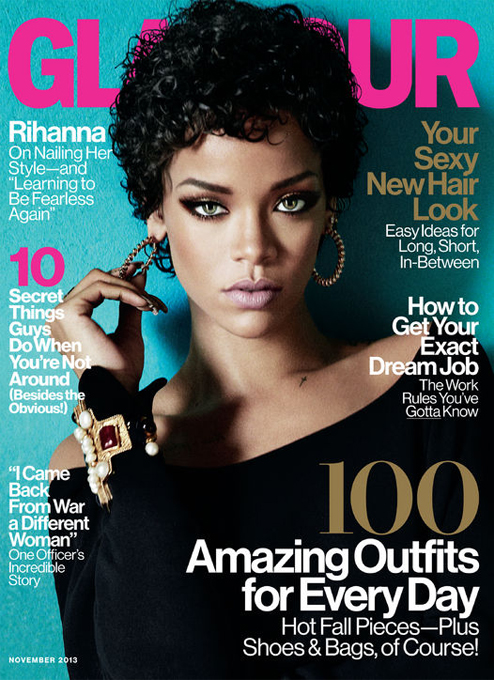 Rihanna is Glamour US's November cover star, looking very demure and elegant in a simple black Dior bodysuit. Rihanna all covered up – who would have thunk it, eh?
However, her covered-up look makes a lot more sense to us now that we know who she regards as her ultimate style icon. How surprised would you be if we told you it was none other than the late Princess Diana?
"You know who is the best who ever did it? Princess Diana. She was like – she killed it. Every look was right," Ri Ri told the mag. "She was gangsta with her clothes. She had these crazy hats. She got oversize jackets. I loved everything she wore."
An interesting revelation, no? Rihanna's Glamour issue hits newsstands on October 8th, and it's a good'un as she talks to the mag about her old friends, her new TV show, and the true source of her fearless attitude!
Ps: do you love her curly crop? We can't decide how we feel about it!