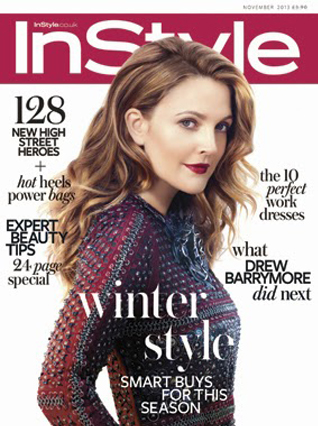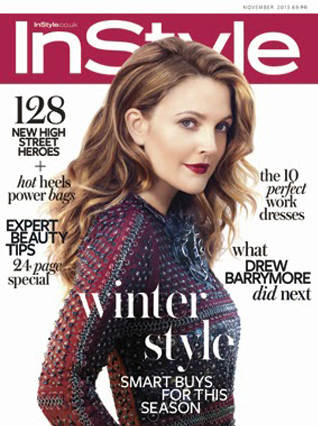 Another magazine cover to ogle at today, this time thanks to Drew Barrymore on front of InStyle UK's November issue.
We've lost count of how many times the actress has posed for the magazine, but we can definitely see why she keeps getting invited back as her covers seem to get better each and every time. She must be doing something right!
Her interview, as always, is packed with information; this time around she talks about her little girl Olive, her husband Will's parenting style, and some of her life lessons…
"Nothing comes for free. Life does not provide you with an easy ride," she said. "You have to face really deep internal and sometimes external challenges. It's so humbling. Not to take away from the really big obstacles everybody faces, but I've also learned you just have realize how ridiculous certain things can be."
InStyle UK's November issue is out right now so make sure you get your copy to find out more about Drew's life lessons and see the rest of her beautiful editorial.