Last Updated on 7th October 2013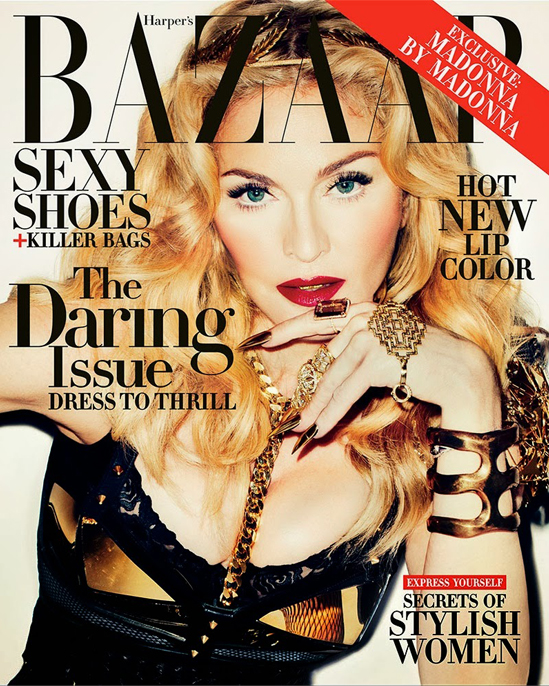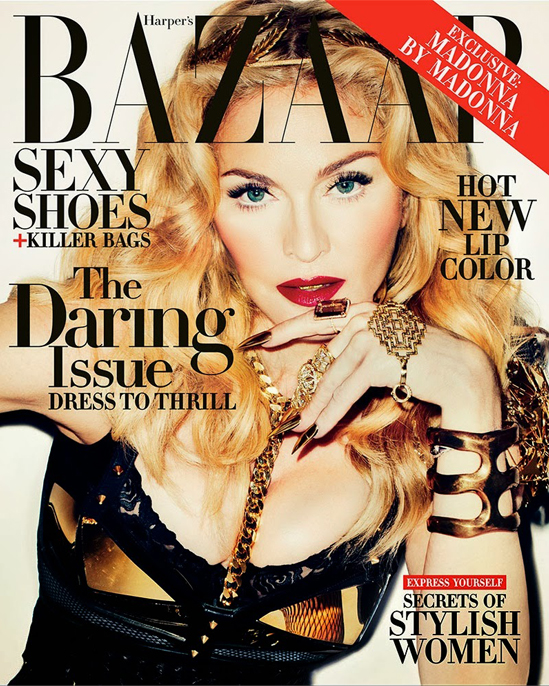 So apparently the Harper's Bazaar US November is otherwise known as "The Daring Issue", so it comes as no surprise to find one of the most daring musicians and fashion icons of our time on there. We are of course talking about the one and only Madonna!
Madonna was photographed by Terry Richardson and styled by B Åkerlund, and is striking a series of fierce and fabulous poses on the cover as well as in the accompanying editorial.
Inside the "Madonna by Madonna" editorial, you'll find all sorts of quotes and anecdotes, including info on adopting her son David, her daring career choices, and even a reflection on her teenage years…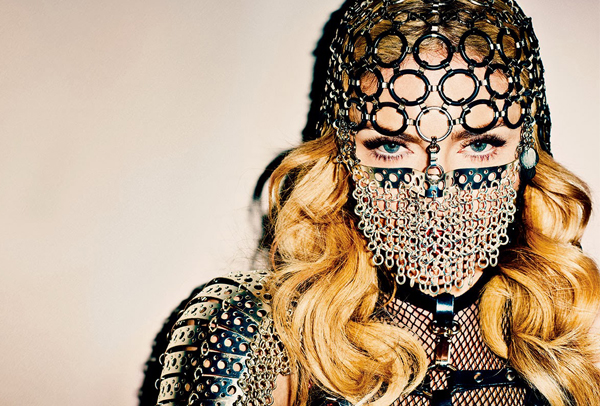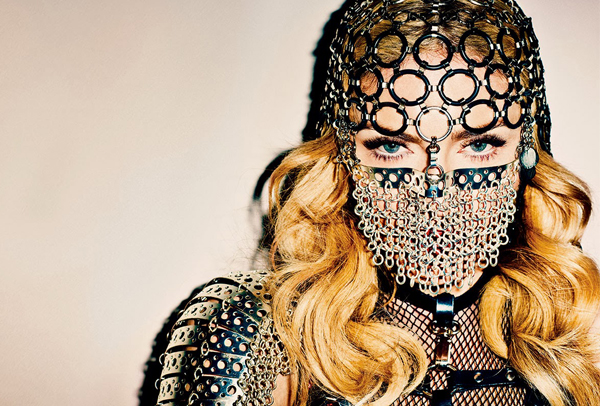 "Most people thought I was strange. I didn't have many friends; I might not have had any friends," she reminisced. "But it all turned out good in the end, because when you aren't popular and you don't have a social life, it gives you more time to focus on your future. And for me, that was going to New York to become a REAL artist.
"To be able to express myself in a city of nonconformists. To revel and shimmy and shake in a world and be surrounded by daring people."
Do you agree with her? You can read the rest of the interview and see more striking pics in the Harper's Bazaar US November issue.